100% Cotton 3 Piece Textured Duvet Cover & Sham Set
100% Cotton 3 Piece Textured Duvet Cover & Sham Set
Threadcount:
What's the difference?
Know The Different Thread Counts

Thanks to our durable covers with easy ties and button closures, you'll never again have to worry about stains and tears spoiling your expensive comforter. Or your comforter is getting bunched up.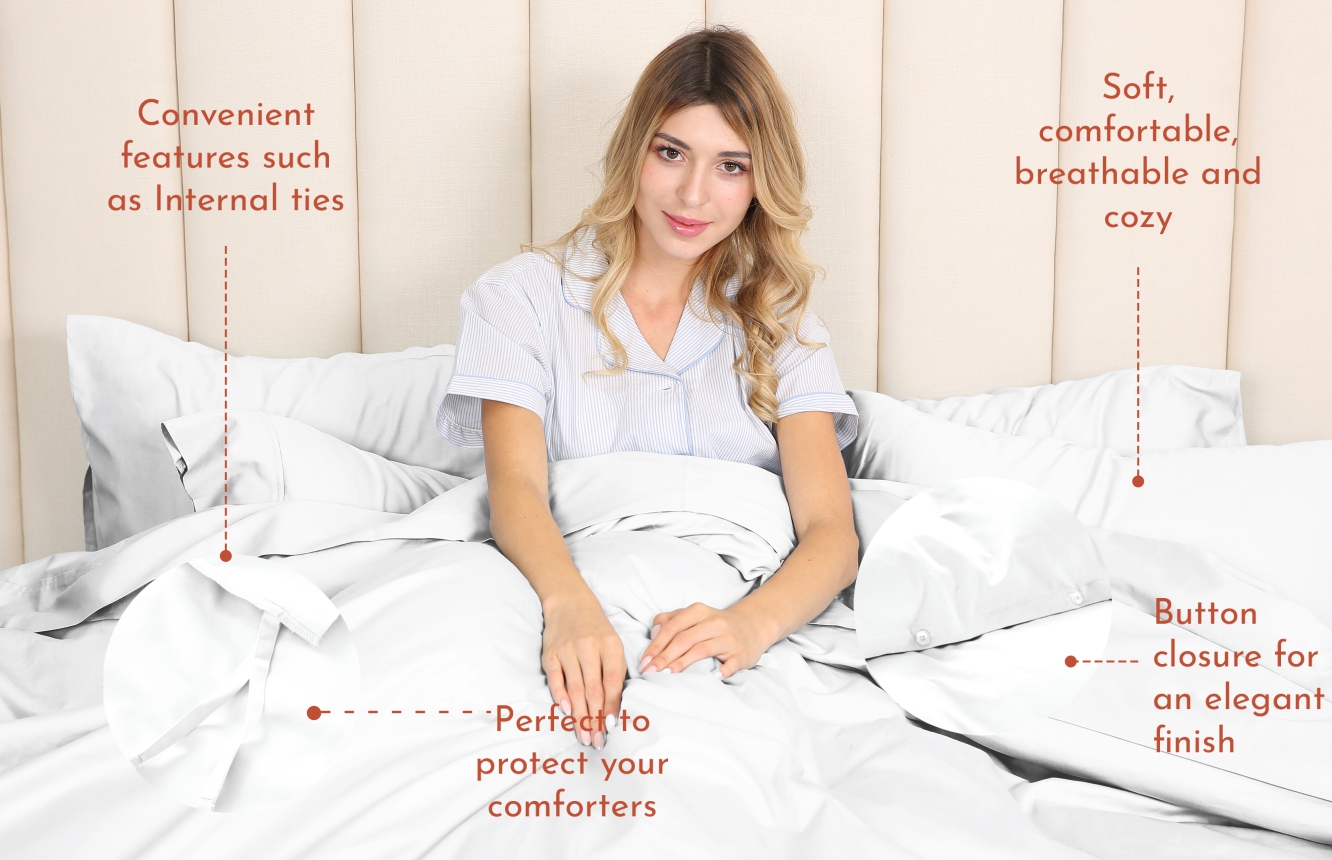 Ever-classic textures for a lavish update to your bedding. This creates the perfect base for you to accessorize your bedroom based on your personal style.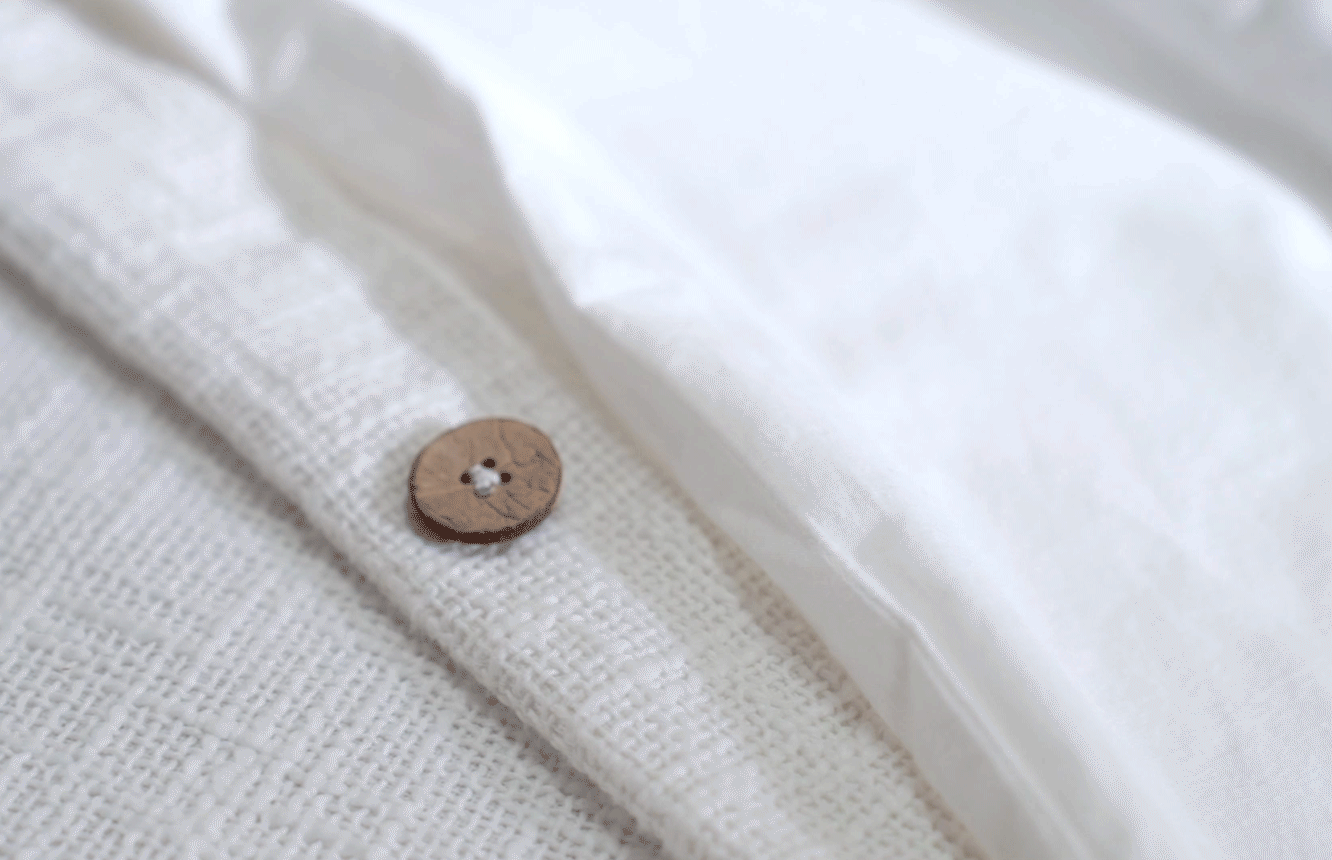 Free from harmful substances, the duvet covers are extremely healthy and gentle on the skin.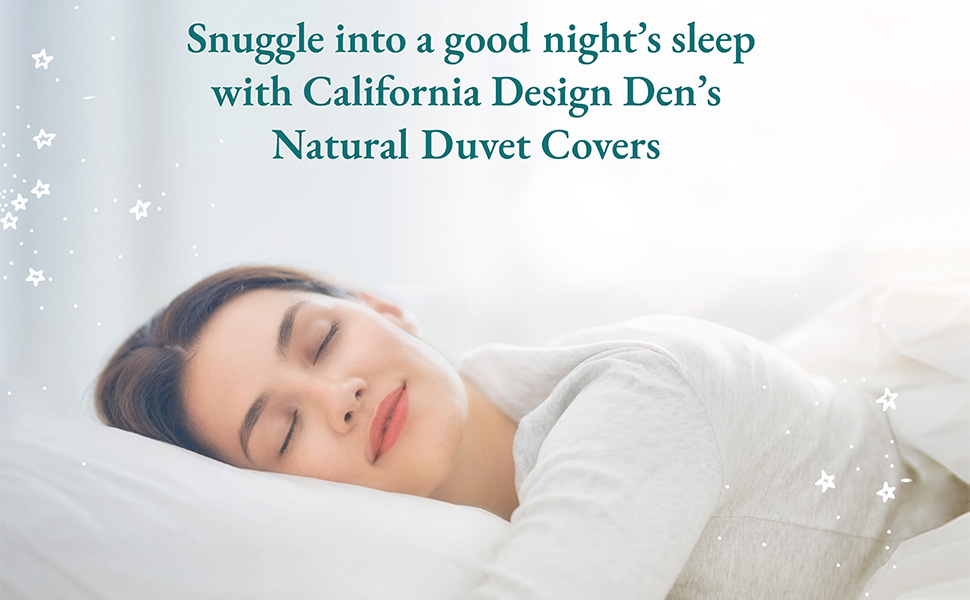 These soft duvet covers are easily machine washable and designed to last a long time.
They offer a cooling effect during the summer and much-needed warmth during the winter.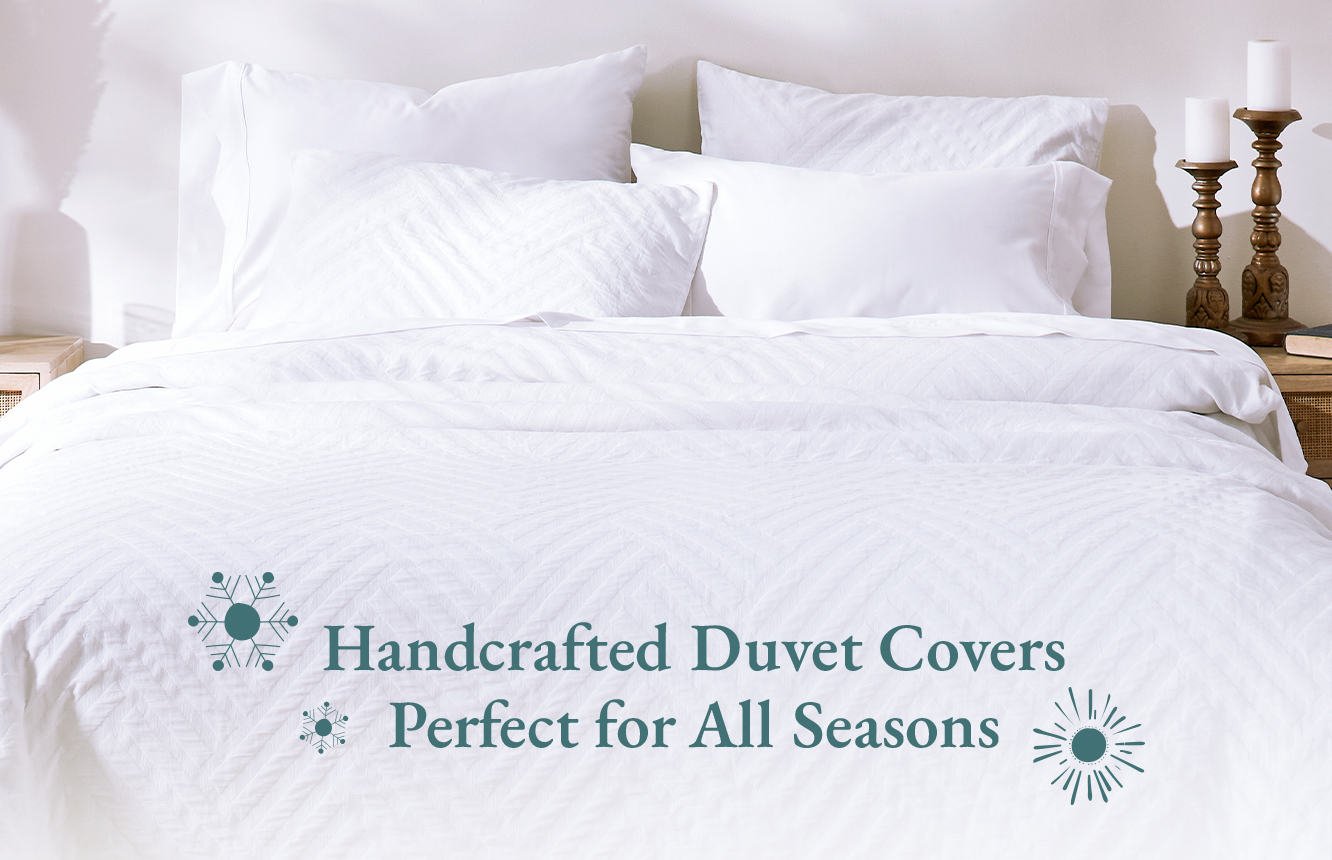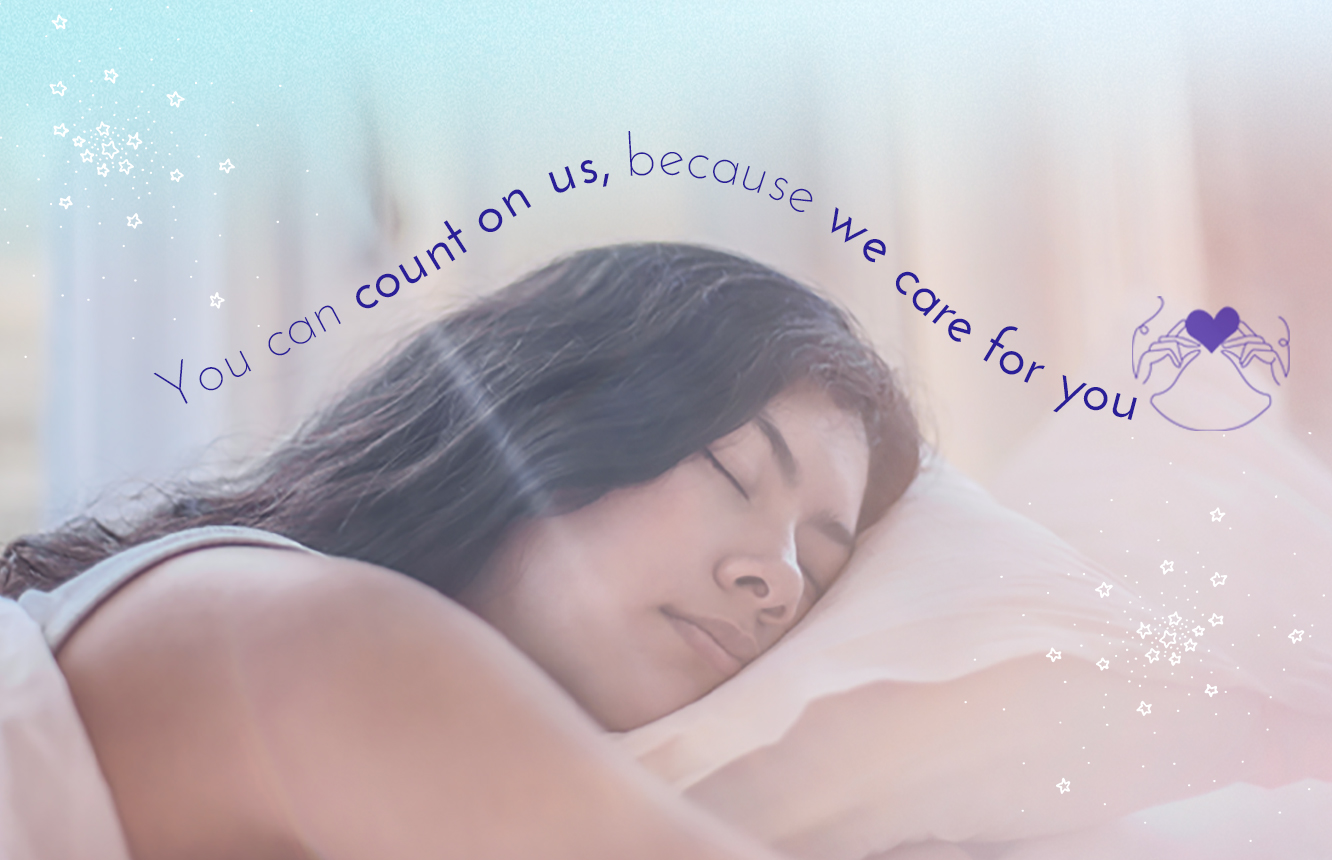 Care Instruction
Sizing Chart


Why Choose us?
As an Amazon bestseller, we pride ourselves on bringing you the comfort you need every day—keeping our sheets soft, durable, and always natural. From 400 thread count to 1000 thread count, our bedding is designed to relax your body, improve your well-being, and help you thrive.
Exchange & Returns
Delightful customers are our #1 Priority. If you are unsatisfied with your purchase, we offer free 30 days return. Your refund will be issued to your original form of payment once the returned item has been received. To initiate a return, please email us at help@californiadesignden.com with your order id & the reason for return.This policy is not extended for our towels, comforters, blankets & quilts. If you have any issues with any of our products after 30 days, you can write to us at help@californiadesignden.com and we will try our best to resolve it for you :)
Shipping
California Design Den offers complimentary expedited shipping on all orders to USA addresses. Most purchases ship within 2 business days. Priority shipping is also available for an additional cost.
Beautiful!
This duvet set is just gorgeous! It is beautifully designed and it screams luxury. It has the look and feel of 5-star hotel bedding. I love it!
Beautiful!
This set is absolutely beautiful- it feels like being in a luxury hotel! Sort but sturdy and warm. I waited until I washed them a few times to leave a full review, but they also wash up nicely with tide and powdered bleach.
Great Product, amazing quality
The quality of these speak for themselves. The thread-count is spot on and they feel really good on skin. Got to wash them once, and they turned even better after a wash.
Breathable Comfort
After trying so many different Duvet Covers and Pillow Shams, I definitely have a certain "pickiness" to them now. They definitely have to match in appearance and comfort. I have a few California Design fabrics that are nothing but comfortable, easy to clean and have a nice appearance. Especially in the hot months, breathable fabrics is a must. Its comfortable on my skin and when I bundle and roll into a tootsie roll (lol) it is even more comfortable. I would definitely recommend and buy again. I can't ever have enough comfort while I'm sleeping.
Looks elegant and soft
This California Design Den duvet cover is soft and has an elegant design. The design is really nice, it's simple yet elegant. Although it's white but you can see the design very clearly and it makes the bed looks really elegant along with the matching shams. It feels really nice as well. It is soft and comfortable. Machine washed and dried well. It actually came out softer after wash but shape and look is still the same as prewash.