6 pcs- Everyday Soft Sateen Sheet Set
6 pcs- Everyday Soft Sateen Sheet Set
Threadcount:
400 6-Piece Set
What's the difference?
Fabric: Sheet Set - 100% Cotton - 400 Thread Count
Know The Different Thread Counts

WHAT'S INCLUDED:
Each sheet set comes with 1 Flat Sheet,
1 Fitted sheet that fits both low profile and tall mattresses, and 4 soft, breathable Standard/Queen Pillowcases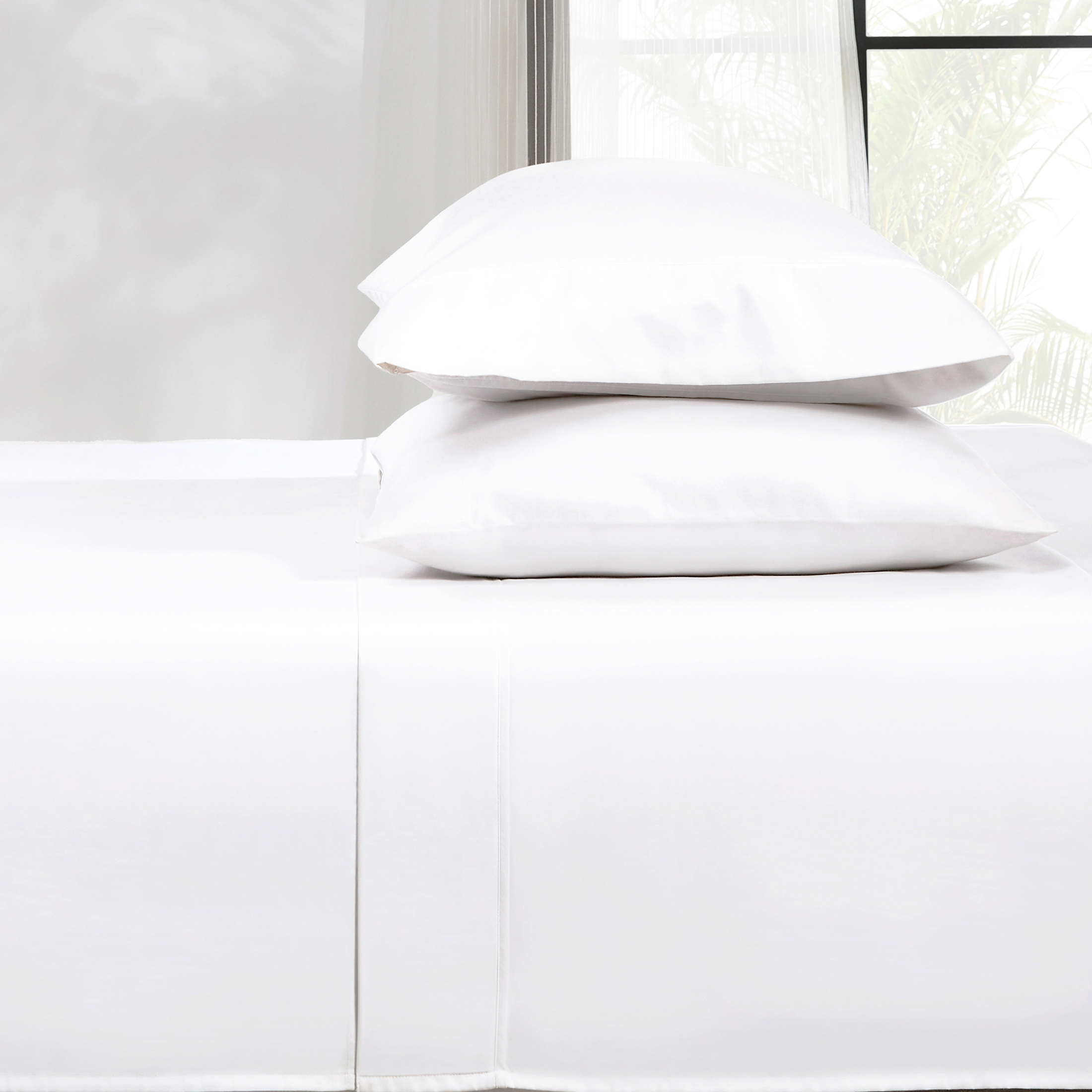 EXTREMELY FUNCTIONAL YET IRRESISTIBLY STYLISH:
Carefully handcrafted & firmly stitched to perfection. Each of our linen bedsheets lasts for decades.
The luxurious sateen weave of these bed sheets add a dash of glamor to your bedroom while making your cotton sheet sets oh-so-comfortable.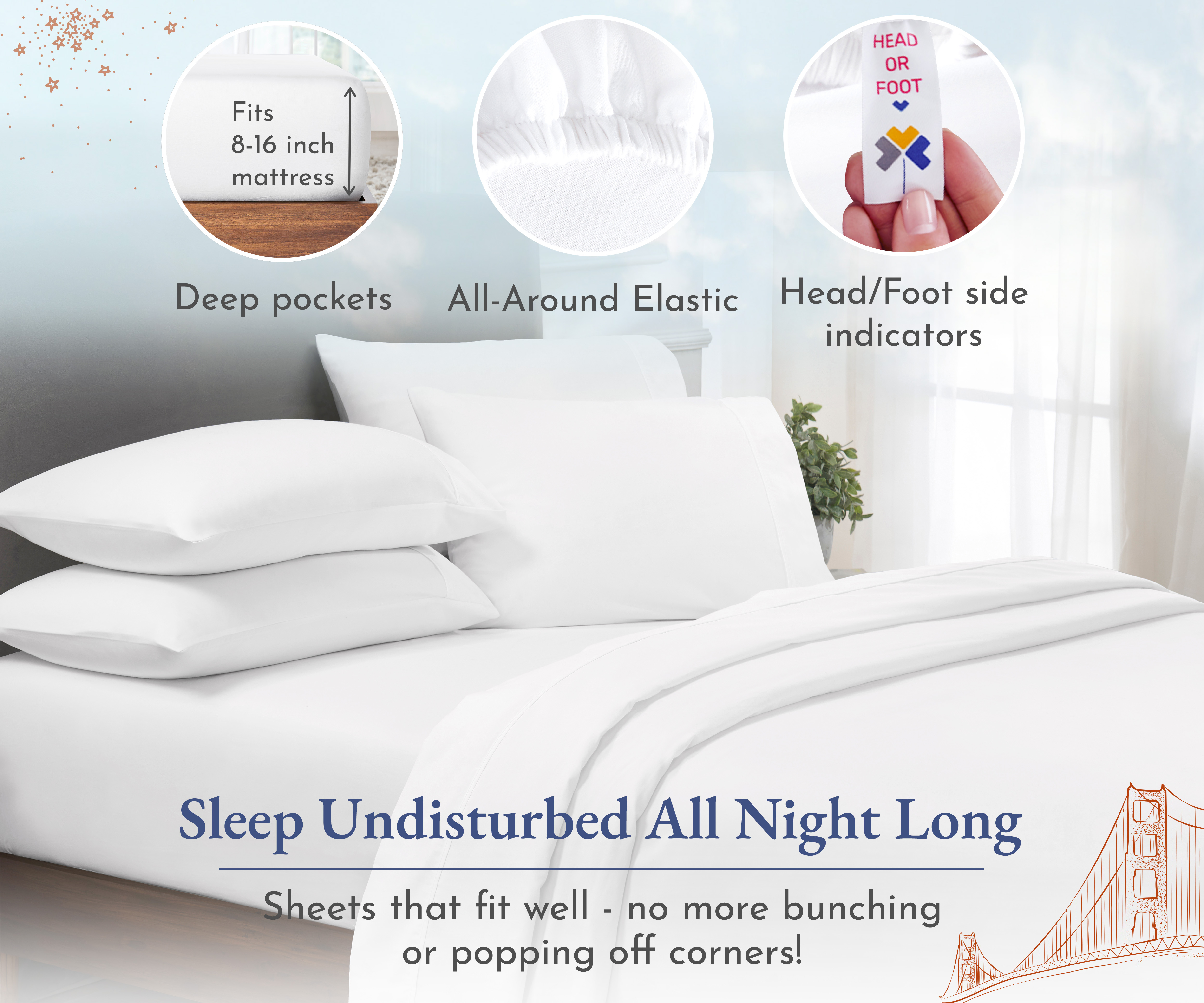 Our elasticized fitted deep pocket sheets promise a snug fit. So your bedsheets won't pop off at midnight.
The smart head & footer tag is a massive time-saver while making up the bed.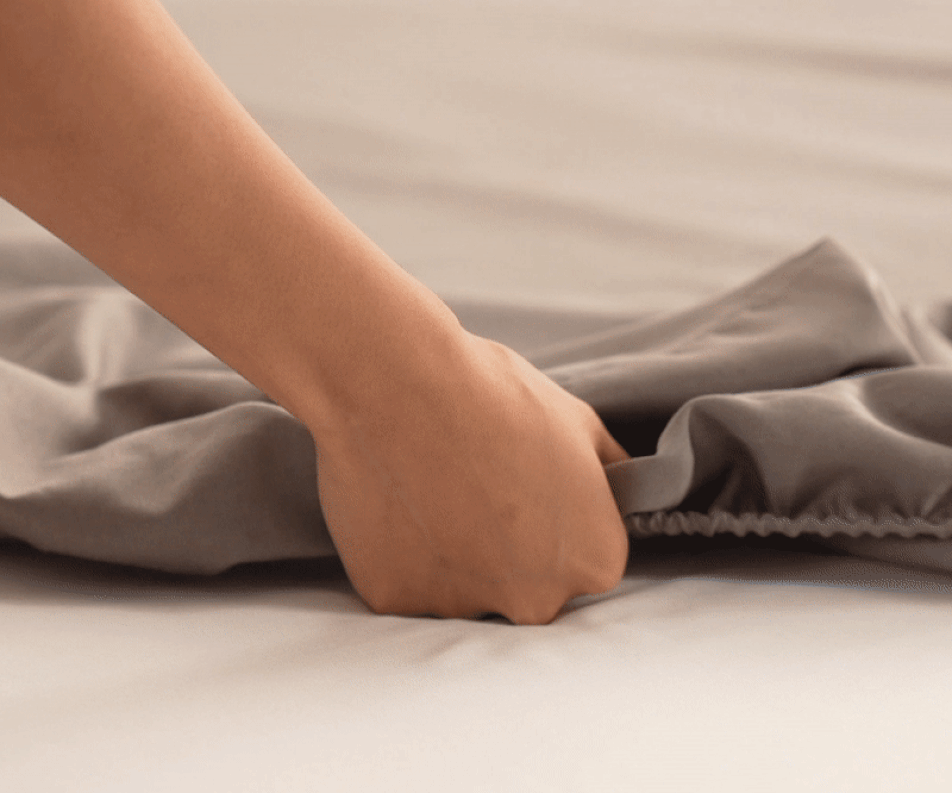 Consciously made in India by a family-run business, the cotton sheet set comes with Standard 100 & OEKO Tex Certifications.
The colors of California Design Den cotton bed sheets don't fade, even after many machine washes. Pill-Proof & Odor-Free!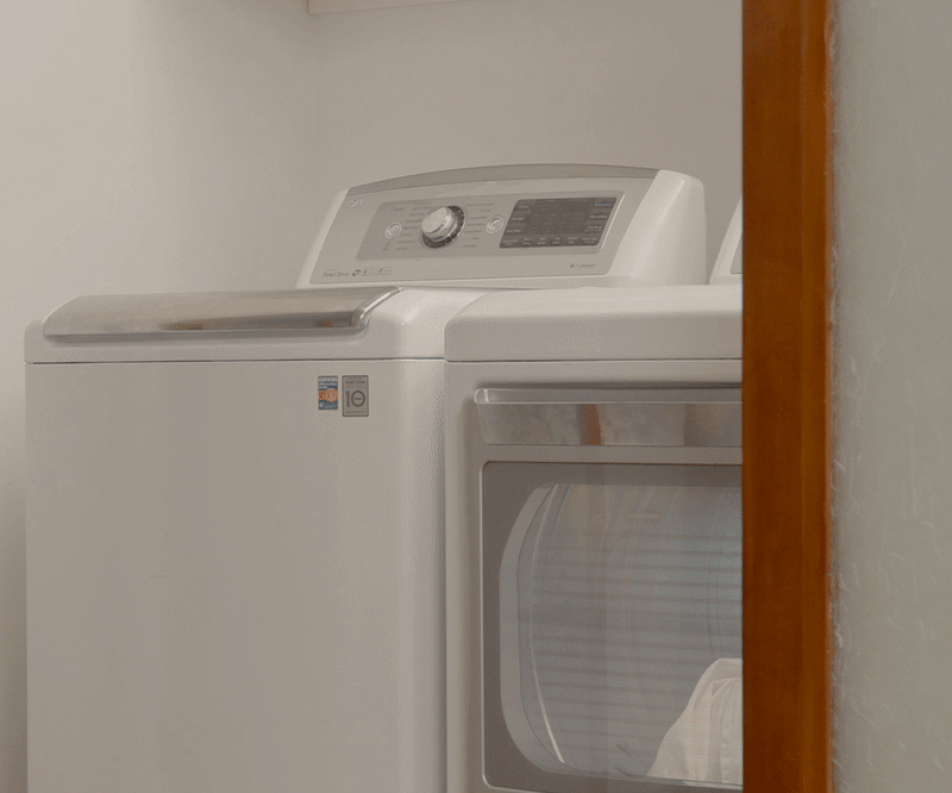 REFRESHINGLY COOL, INCREDIBLY COMFORTABLE & BUTTERY SOFT
Forget all your stress as you slip on these softest, coolest, and breathable 100% pure, cotton sheets.
Perfect soft sheets even if you're a hot sleeper.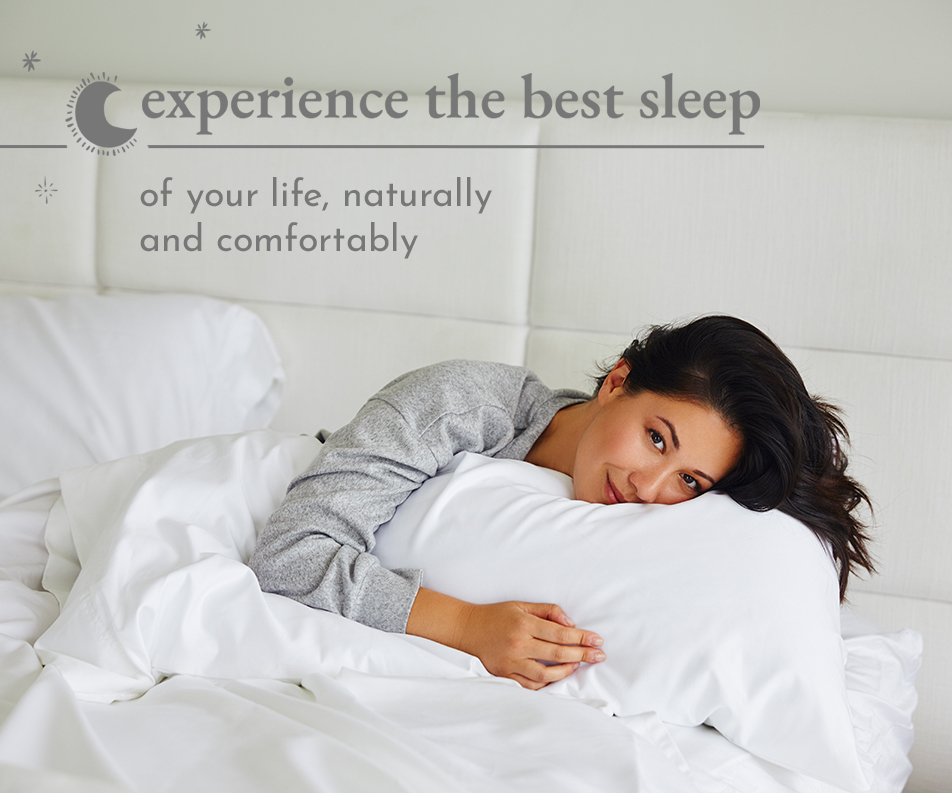 Care Instruction
Sizing Chart


Why Choose us?
A SMART PICK FOR HEALTHY SLEEP
Science has shown that our bodies have been designed to sleep on natural materials for thousands of years, making cotton the ideal choice for bedding.
.
Exchange & Returns
Delightful customers are our #1 Priority. If you are unsatisfied with your purchase, we offer free 30 days return. Your refund will be issued to your original form of payment once the returned item has been received. To initiate a return, please email us at help@californiadesignden.com with your order id & the reason for return.This policy is not extended for our towels, comforters, blankets & quilts. If you have any issues with any of our products after 30 days, you can write to us at help@californiadesignden.com and we will try our best to resolve it for you :)
Shipping
California Design Den offers complimentary expedited shipping on all orders to USA addresses. Most purchases ship within 2 business days. Priority shipping is also available for an additional cost.
The perfect sheet!
I have always wanted to own white bed sheets but never bit the bullet! I am so glad I got this sample because I am in love. The white sheets give it a classic almost hotel type look (positive) and the comfort is amazing. Super soft. The fit is not too big or small, just right! Easy to wash. Looks amazing each time. No stray threads honestly looks perfect.
Nice sheets with a great feel
Looking for white sheets that don't feel stiff and rough against the skin. These feel smooth without feeling slippery. They fit nicely on the queen size bed without excess pulling and tubing to get on the mattress. Will definitely recommend this brand to others
Soft and Hardy
These California designed in sheets really impressed me. After many hot nights using jersey cotton sheets, being able to switch over to these I realize just how hot our previous sheets were. These cotton sheets are super light and airy and have been perfect for hot Florida summer nights. Originally I was concerned with the color white, but they have with stood the test of cats dogs and my one year old. I even cut my foot open on a piece of glass and had to wash a blood stain off of the white sheets, I was very impressed when no stain was left! I will be purchasing these sheets in the future as I am very impressed with how how cool and soft they are.
Amazing quality 10/10 recommend
So, I'm a sheet snob. I don't do microfiber and normally use the crazy high thread count sheets. I didn't have super high expectations BEFORE I got them in the mail. Upon opening them I was immediately impressed. They were crisp and smooth. The elastic band it thick and there are top and bottom tags. Pros: 1) No shrinkage and I was mine in hot water and dry on high heat. 2) I'm not dying overheating. Cotton seems to be cooling when hot and keeps you comfortable when warm 3) They're a natural textile. No sleeping on chemicals. Con: The wrinkle struggle is real. Do not let them sit in your dryer. All in all the sheets are fantastic. I will be buying another set for myself and one for my son. * I received these in return for a review *
Best Sleep
The cotton sheet set were very comfortable. They wash and dry nicely. I like that they were deep for my 16" mattress (very hard to find). Overall, they are soft, good quality and I would highly recommend buying them. I will be replacing my other bedroom sheets with California Design Den sheets!