Handcrafted Cotton Quilt Set
Handcrafted Cotton Quilt Set
Fabric:
100% Cotton
What's the difference?
Details
Quilting - Double Diamond hand quilted by women artisans in India
Perfect Weight - Pure Cotton Fabric & Fill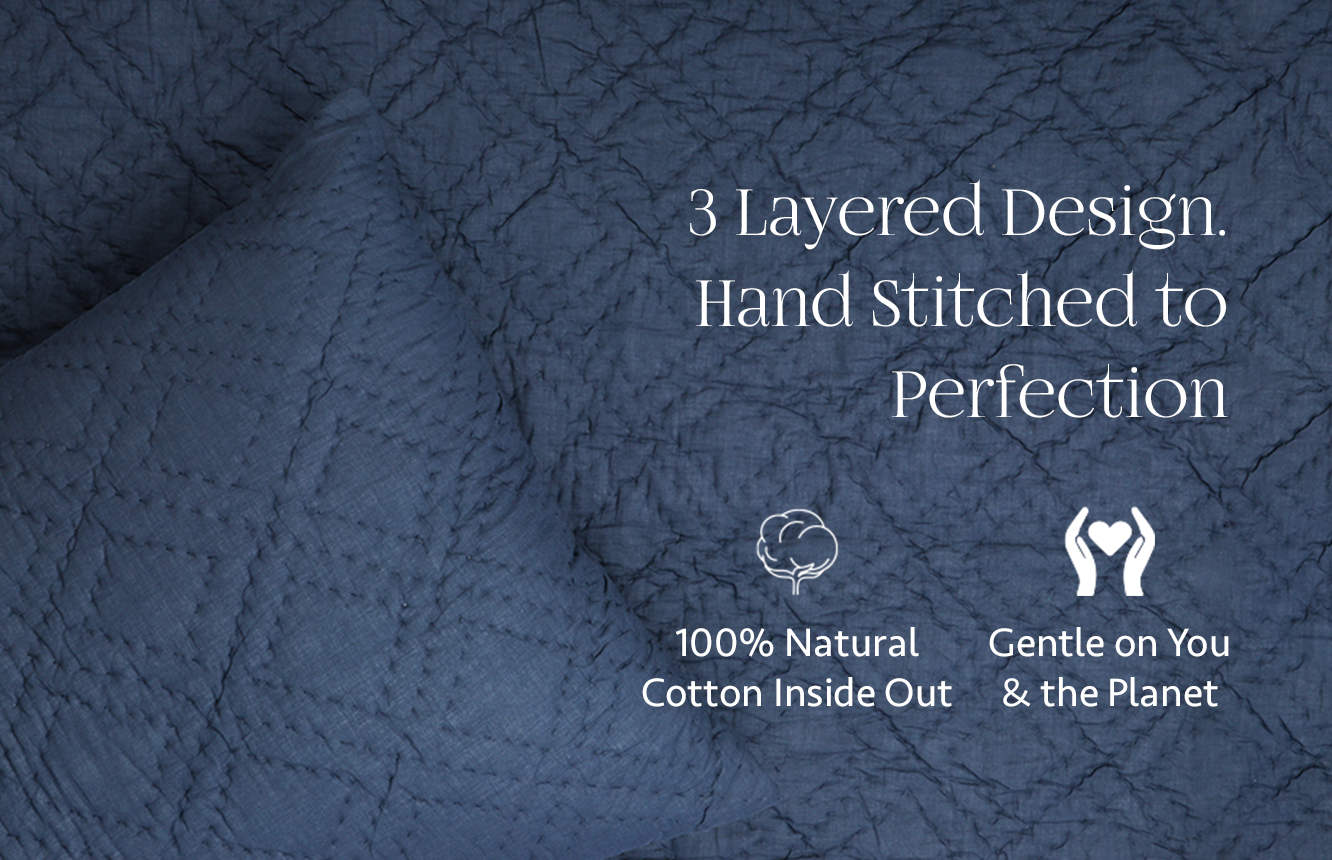 Adored with a unique diamond pattern, our handcrafted quilt set will complement the decor of your room and add a hint of luxury and sophistication to your bedding.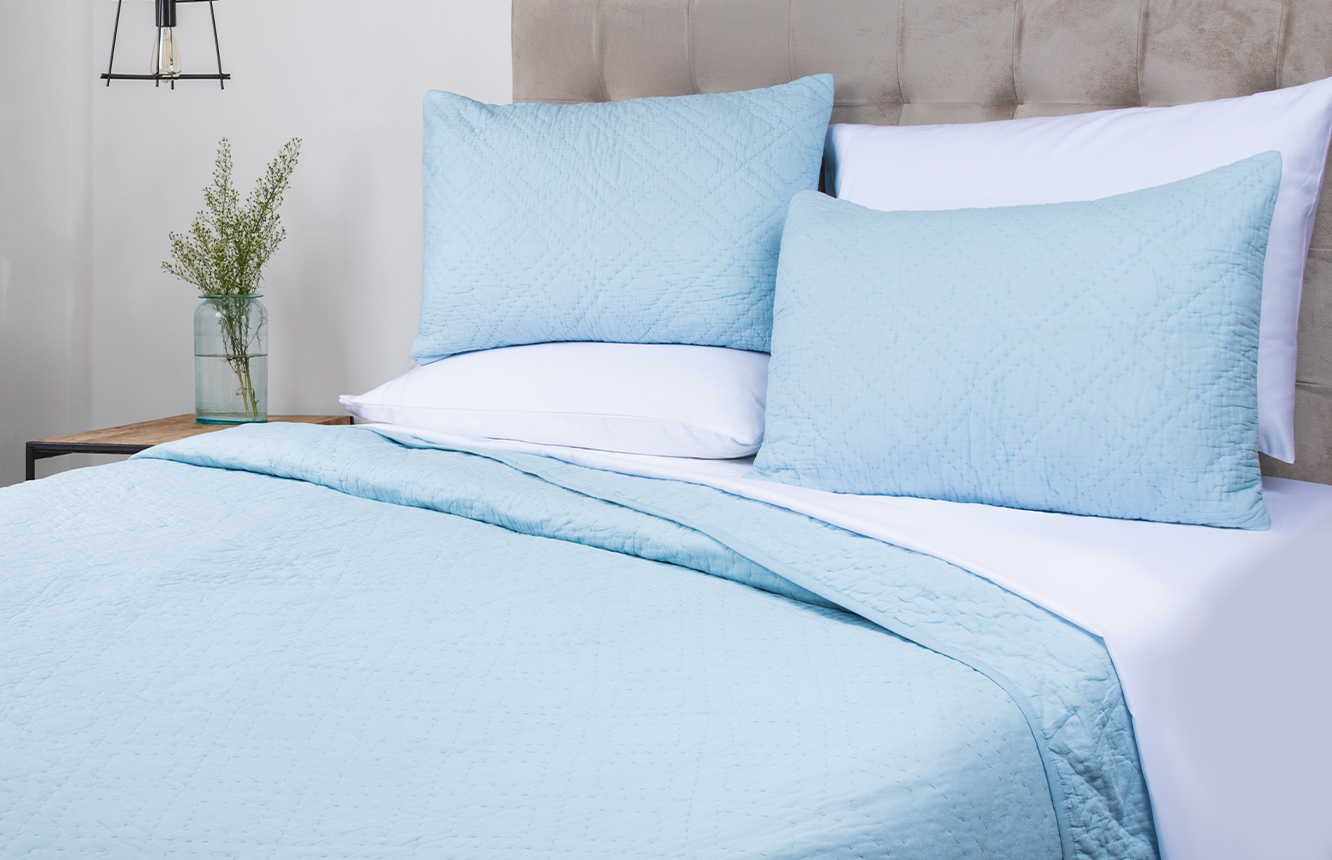 Lightweight Coverlet that keeps cool on warm summer nights & cozy in winter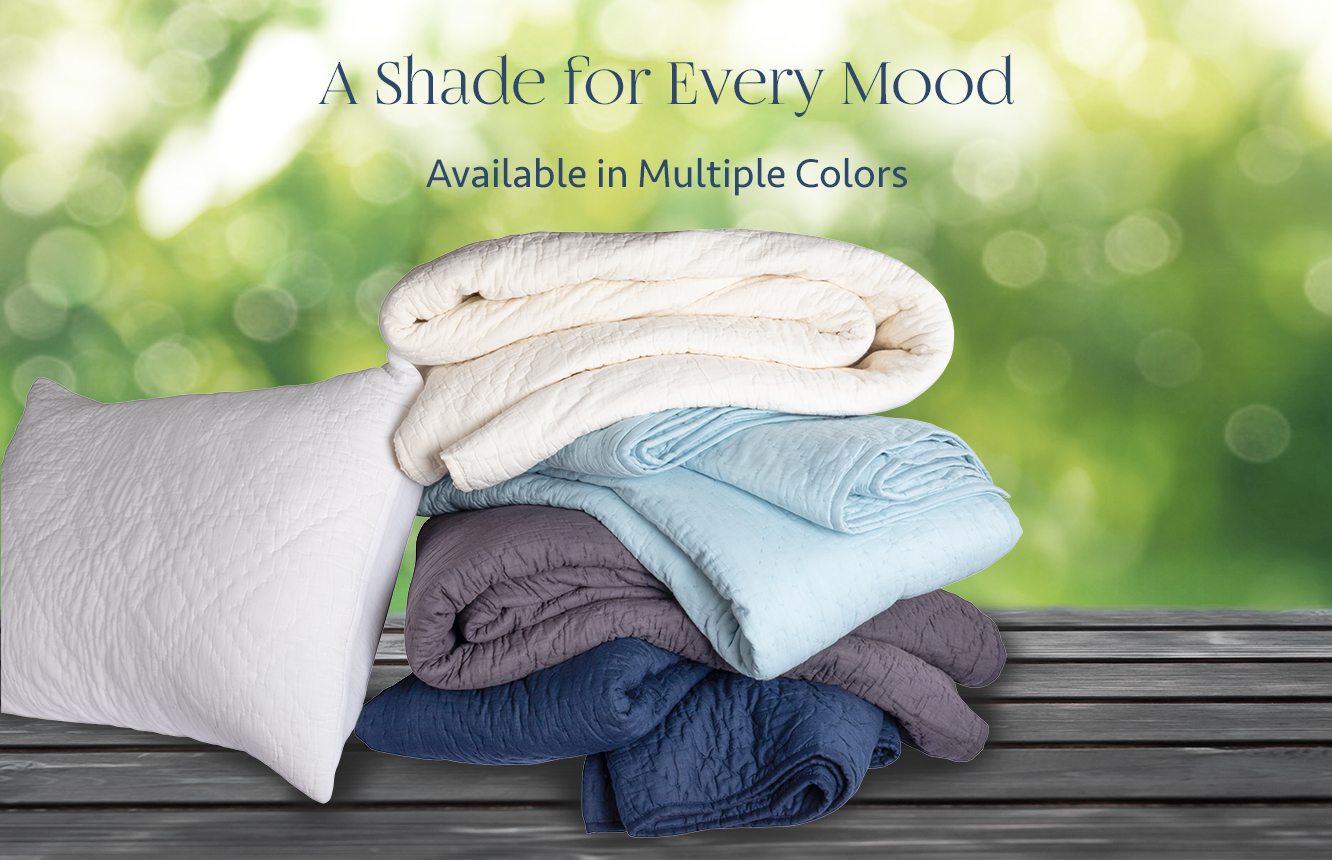 Our products are OEKO-TEX Standard 100 certified and tested to be free from 300+ unhealthy synthetics. Crafted using green processes.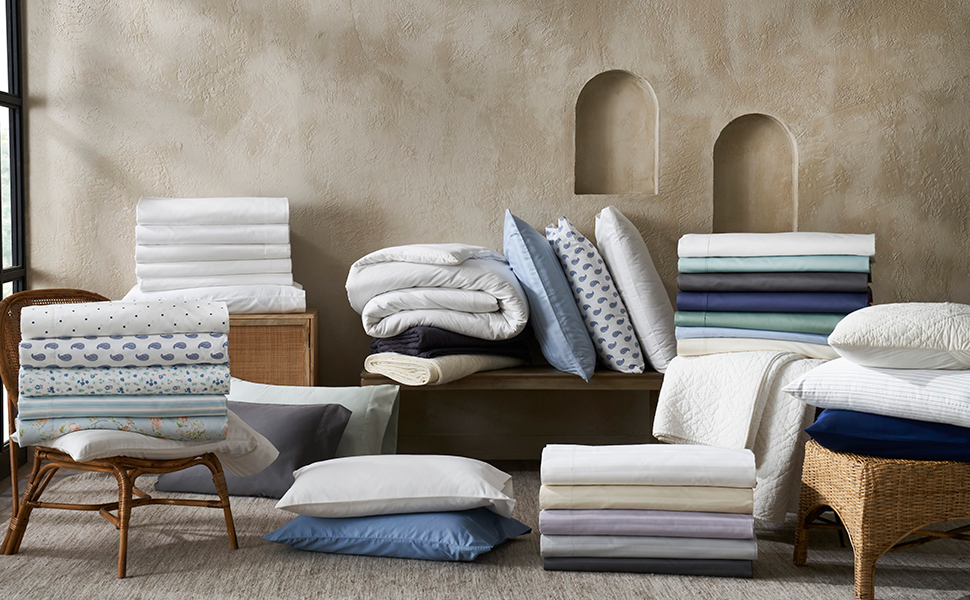 Sustainable Inside - Out
Naturally Compliant packaging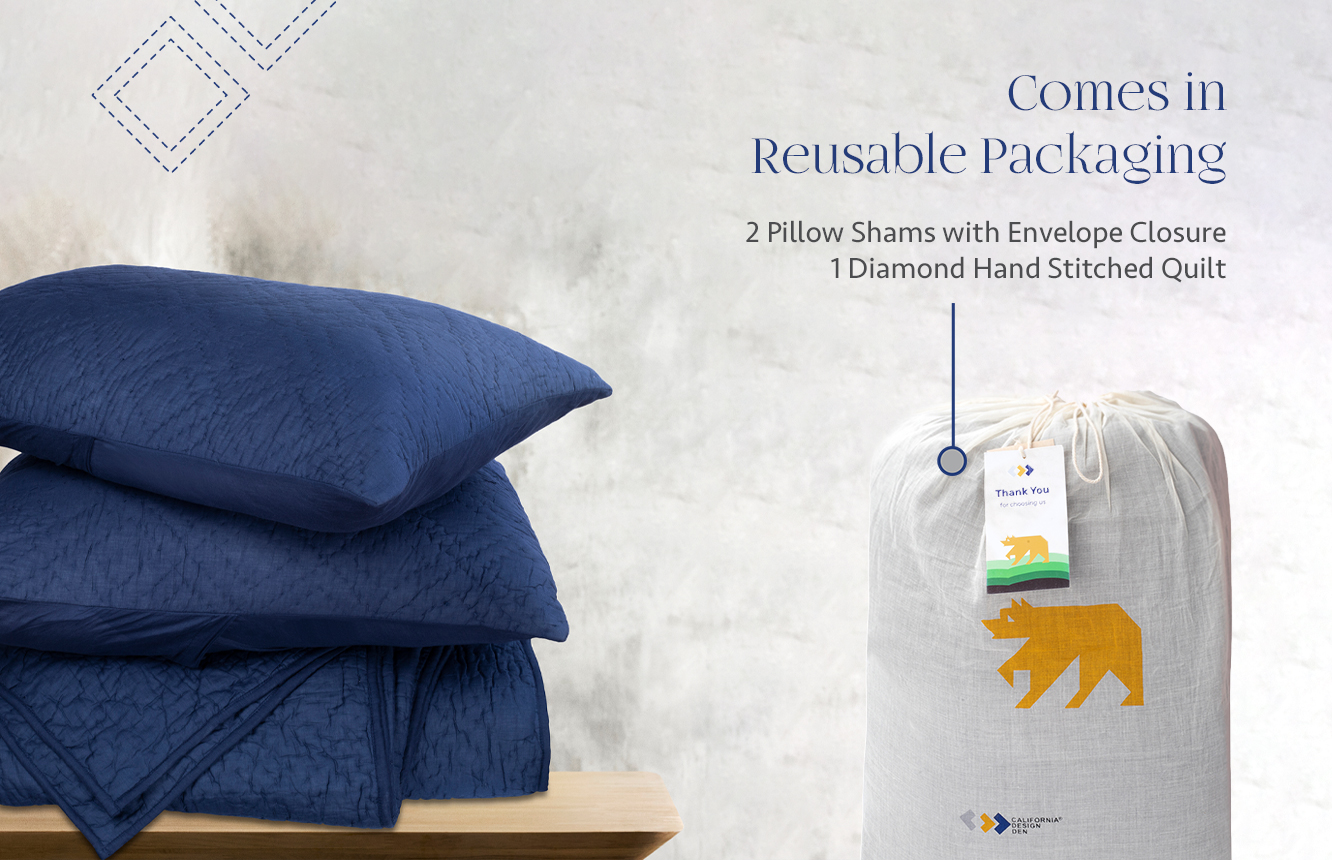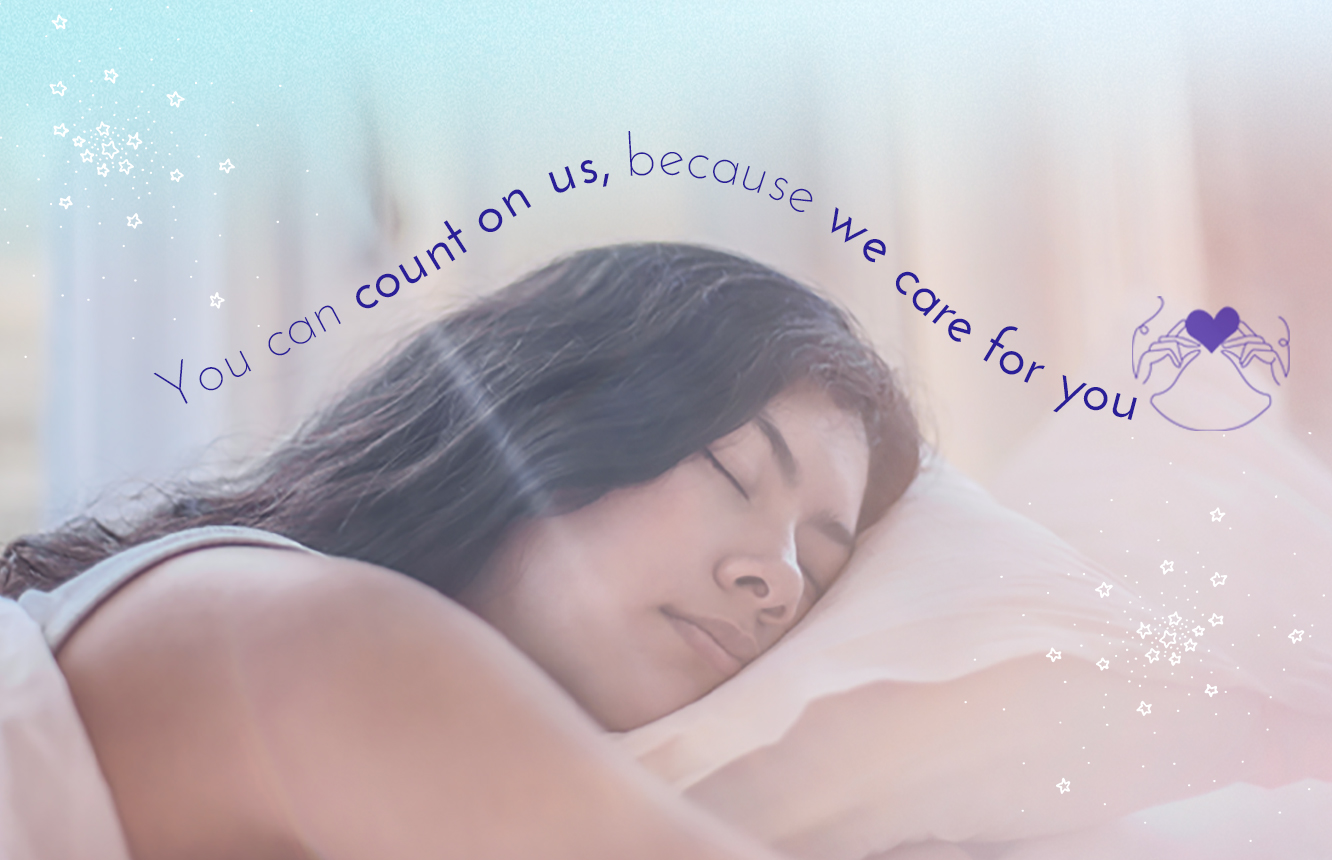 Care Instruction
Sizing Chart


FAQ's about Buy with Prime
What is Buy with Prime and how does it work?

Through our partnership with Amazon, Buy with Prime offers you the full Prime experience: free shipping, easy returns, and Amazon's trusted customer support. Shop on californiadesignden.com, see the Prime logo for eligible products, and enjoy these benefits – just like shopping on Amazon.
How do I make a purchase using my Prime benefits on California Design Den?

When you decide to purchase a product using Buy with Prime on our website californiadesignden.com, you will be prompted to sign into your Amazon account. You can then complete your order using your preferred payment method stored in your Amazon account. 
Is this really the same delivery experience I'm familiar with as a Prime member?

Buy with Prime purchases offer the fast, free delivery and free returns on eligible products and a seamless checkout experience shoppers trust. 
Where can I check the status of my order?

You can check your order status by clicking on the link in your shipment confirmation email, which will bring you to your order details page on our website, californiadesignden.com. For Buy with Prime purchases, you can't see or track orders on your Amazon.com orders page or in the Amazon mobile app. 
What is the Buy with Prime Return Policy?

Buy with Prime orders are eligible for return. To start a return, view your order status from the link in the email you received after you placed your order. You'll be able to begin the return process and print a USPS return label. For eligible orders, you will receive a full refund as long as the returned items are in resellable condition and returned within the return window. If you have questions about return eligibility or the return process, contact us at help@californiadesignden.com. Buy with Prime orders are covered by the Amazon Pay A-to-z Guarantee.
Load More

Who do I contact for issues or questions for my order?

If you either have a question or experience an issue with your Buy with Prime order, contact us at help@californiadesignden.com. You'll receive an order confirmation email with a link to see your order status and how to contact California Design Den team.

Do I have to be a Prime member to use Buy with Prime?

Yes, you must be a Prime member to purchase products using Buy with Prime on California Design Den website. When you click on the Buy with Prime button, you will be prompted to sign in to your Amazon account, and your order will be processed using your preferred payment and shipping information stored in your Amazon account.

How do I initiate a return for Buy with Prime purchases?

To initiate a return for an eligible product purchased using Buy with Prime, click on the link in the order confirmation email to go to your order details page. From there you will be able to select the item(s) that you want to return and print a return shipping label. Then drop off your package at your local USPS location. Note that Buy with Prime purchases cannot be returned using other carriers besides USPS and may not be dropped off at Amazon locations such as Amazon Lockers, Whole Foods, or Amazon Go. You can verify the return eligibility of your purchase by visiting the Return Policy page.

How long does it take for me to get a refund?

For eligible orders, you'll receive a refund once the item is dropped off and scanned at a USPS location. Otherwise, the refund will be processed once the item is received and reviewed at our fulfillment center. It could take up to seven business days for the refund to show up in your account.

Can I use Amazon gift cards, promotional discounts offered by Great Circle US or points when I use Buy with Prime?

Amazon.com gift cards, promotional discounts offered by GreatCircleUS or points can't be used as a payment method to place an order using Buy with Prime. Amazon.com Gift Cards can only be used to purchase eligible goods and services on Amazon.com and certain related sites as detailed in the Amazon.com Gift Card Terms and Conditions.

Can I make Buy with Prime purchases if I'm not in the US?

Buy with Prime orders can only be placed and shipped within the US.

Can I set up subscriptions using Buy with Prime?

Buy with Prime does not support subscriptions.

What happens if my order is late?

Most packages arrive on time, but orders sometimes show up after the estimated delivery date. Possible reasons for late delivery include:

 - Incorrect address

- Missing apartment, building, floor, or unit number

- Severe weather conditions

- Other carrier-related delays

If you do not receive your order in the anticipated time frame, we recommended that you do the following:

From your order confirmation email, click through to the order details page to check the status of your order. Your shipment confirmation email will also include a link to track your package.

On the order details page, you can confirm your shipping address.

Wait 48 hours to allow for unexpected delays.

What forms of payment do you accept?

Amazon Pay accepts credit and debit cards. Credit cards currently accepted include Visa, Mastercard, Discover, American Express, Diners Club, and JCB. Learn more about Amazon Pay payment methods.

How is sales tax determined?

The amount of sales tax charged on your orders depends on multiple factors, including the type of item purchased and your delivery address. The tax rate is the combined state and local rates associated with your address. For example, if you live in a state that does not impose a sales tax, you may still see tax calculated on your order if it is delivered to another state. Sales tax is calculated and charged at the time you place the order.
Love this cooling pillow
I received my pillow and unboxed it immediately to let it air out. I slept with it that night without any extra stuffing and it was amazing. As someone who sleeps very hot, the cooling feature of the pillow was a bonus!! It's still fluffy like I just got it yesterday and the extra stuffing it came with is put up just in case it does, but I suspect I won't ever use them. I highly recommend!
I would purchase this product
I received two pillowcases and immediately washed them. They aren't quite as soft as I thought they would be so I had hoped the washing would do the trick. They've held up great in the wear and tear department and did get a bit softer each time.
So so soft
These pillow cases are so soft! My husband is loving them and the new grey color we have. Def recommend buying as you cannot find softer pillow cases !
Quality Pillow Cases
I appreciated getting the opportunity to sample these pillow cases. I have never used organic cotton in my bedding and I must admit that I did feel a difference. The fabric is very soft and smooth, as well as breathable. It somehow felt cooler than my regular pillow cases. I was very please with this product and would be happy to recommend them.
I would get them again
My package arrived and when I opened it, I found a very nice brightly colored cardboard box, with all the company's certifications clearly stated. The pillowcases themselves were neatly wrapped in tissue paper. I opened the tissue paper, and immediately felt the material. At first touch, they felt amazing. They were soft and felt very nice right out of the package. These pillow cases are not thick but not too thin. I was ready to try them and put them to the test. They are wrinkle-resistant but that's not something I'm too concerned about. My concern was that after a few washings they might get ruined. I can tell you I washed them 3 times and they are still holding. They had a little bit of static electricity when I took them out of the dryer but manageable.I will look into buying other items from the company and recommend them to my friends as it looks like they also have a 30 day return policy. Thank you giving me the chance to try the pillows
Soft and comfortable pillowcases
The pillowcases are a lovely bright white, I hope they keep their brightness over time. Since I received them, I've used them every night. A 100% cotton fabric is important to me, these are. They are cool and comfortable against my sensitive skin. Easy care instructions. I have washed them twice and found they are getting softer each time. They are made well and fit my pillows perfectly, without excess material. I am pleased with them and considering purchasing the matching sheets.
Would buy again!
Not too soft, just right in comfort. I've been sleeping better and am more comfortable.
Actually cooling!
I really like this sheet set. It actually is cooling, which is great during the warm months to keep me comfortable. The fabric is soft and smooth on my skin. The fitted sheet fit nicely over my pillow top mattress.
Soft & Comfy
A nice, somewhat thick pillowcase. it is well-made, easy to use, as well as wash and reuse with better results as far as softening more without shrinkage. Love that it's organic Cotton too! Craftsmanship and quality are an added plus to this pair of covers as all. At first usage they did have awkward scent but got better over first wash -
high quality
The California Design Den - Sampling 100% Cotton 3 Piece Textured Duvet Cover and Sham Set - White Waffle King is made with high quality materials and is actually comfortable unlike other duvet covers. AND it's super washable!
Comfy and smooth
I have used these for about a week and truly do like them. They are a bit stiff direct out of the package, but it is nothing that can't be fixed by a quick wash and dry. The fabric is nice, smooth, and I found stayed cool while sleeping. I woke up refreshed and had a great night's rest.
Great sheets!
Really like these sheets! They are so soft and just keep getting softer with every wash. They keep you nice and cool on hot summer nights. The deep pockets fit my thick mattress perfectly.
Durable yet soft
We used these 100% cotton sheets on my youngest daughter's bed. She is picky about coarse/rough fabrics. She loved how these sheets stayed soft even after a few washes. There wasn't any pilling of the fabric after washing. She told me they weren't "sweaty" like some of the other sheets she has used. She gives them a thumbs up.
Sweet Dreams
Great mattress pad. We have used it for five nights so far, and loved it the minute we laid down on it. This mattress pad adds a decent amount of firmness and made all the difference to make my mattress feel so luxurious. Outstanding quality from the top to the elastic edges. It really does stay put and it's not slippery to lay on and not too puffy as well. Just has the right amount of loft, but not so much that you sink in. Made very well, and I love the convenience of being able to zip off the quilted top to wash it. The pad itself seems high quality and washed up like a dream. Definitely recommend.
Loved it!
I love the way these feel, I've never had sateen pillow cases before. They're so soft and comfortable to sleep on. Definitely going to switch over all of my pillows to these!
Why Choose us?
As an Amazon bestseller, we pride ourselves on bringing you the comfort you need every day—keeping our sheets soft, durable, and always natural. From 400 thread count to 1000 thread count, our bedding is designed to relax your body, improve your well-being, and help you thrive.
Exchange & Returns
Delightful customers are our #1 Priority. If you are unsatisfied with your purchase, we offer free 30 days return. Your refund will be issued to your original form of payment once the returned item has been received. To initiate a return, please email us at help@californiadesignden.com with your order id & the reason for return.This policy is not extended for our towels, comforters, blankets & quilts. If you have any issues with any of our products after 30 days, you can write to us at help@californiadesignden.com and we will try our best to resolve it for you :)
Shipping
California Design Den offers complimentary expedited shipping on all orders to USA addresses. Most purchases ship within 2 business days. Priority shipping is also available for an additional cost.
Completely Exceeded Expectations
I have to say, I have gotten used to quilts and duvets that aren't the best of quality. Let's face it, you don't usually get to sample the fabric of your new quilt until after you purchase it. So, I was thinking the quality would be along the same lines. When I opened the box, the first thing I noticed was the tag said, "Handmade in India." I got SOOOO excited!!! I know handmade is a luxury item these days. And to be handmade in India tells me right away this is going to have beautiful artisans as the makers. India is known for their superior linens and other bedding items. When I opened the bag, the color was BEAUTIFUL. I seriously love the blue. It is the same color blue (Palladian Blue) i have in my bathroom. Blue invokes calm and peacefulness, which is perfect for a bedroom. Then the fabric. So soft. Quality and the perfect amount of batting for a bedroom quilt. Here is the amazing part. Well the most amazing, because it's all amazing with this quilt and sham set The DETAILS. I am so impressed with the details of both the quilt and the shams. It is a pattern that adds dimension and gives the set a very unique look. I can tell someone took a lot of time and put in a lot of effort to make this beautiful piece of art. Because that's what it is. I just love the set so much. I've washed and dried it twice now (see video) and it is softer with each wash. No wrinkles when dried like some fabrics. Color did not fade whatsoever.
Super soft and comfortable!
Very happy with this set. Beautiful color. Oversized to fit deep pocket mattress. Soft and comfortable.
Soft and light weight for summer
This quilt is a perfect light weight for summer, not too heavy but just enough to keep your AC from blowing straight on you. There are 2 shams included with the set that also have the same fine stitching detail as the quilt. I loved the light denim blue shade and the stitching was prefect with no broken threads. I received this as part of a promotion and would recommend it to someone looking for a pretty quilt with nice detailing that is easy to match nearly any decor.
Soft, lightweight quilt
This quilt is made of a super soft cotton, and it washed and dried well. I got this set in the blue color, which is a true light blue without any gray undertones. The quilt is very lightweight, so it's perfect for warmer weather, or for layering for colder weather. The full/queen size fit my queen bed perfectly. I would recommend this to anyone looking for an affordable, lightweight quilt. I was impressed by the quality of this for the price! Note: I received this product in exchange for my honest review.
Beautiful quilt set
I am very impressed with the quality and craftsmanship of this quilt set. It is a beautiful colour, is 100% cotton, and comes with a bag to store it in. It is soft and cozy and will be excellent for the fall. The dimensions are also perfect and it fits my queen bed beautifully. I used it for approximately a week and am impressed with how comfortable it is so far. It would make a great housewarming gift. I had not heard of California Design Den before trying this quilt and sham set, but I would very happily make it one of my first choices when looking for bedding. My only small complaint is a strong chemical smell when the box was first opened, but after washing the quilt once, the smell has mostly disappeared.