Threadcount:
What's the difference?
Why Thread Count Counts

Fits Mattress - Both low profile and tall
mattresses
Weave - Lustrous Sateen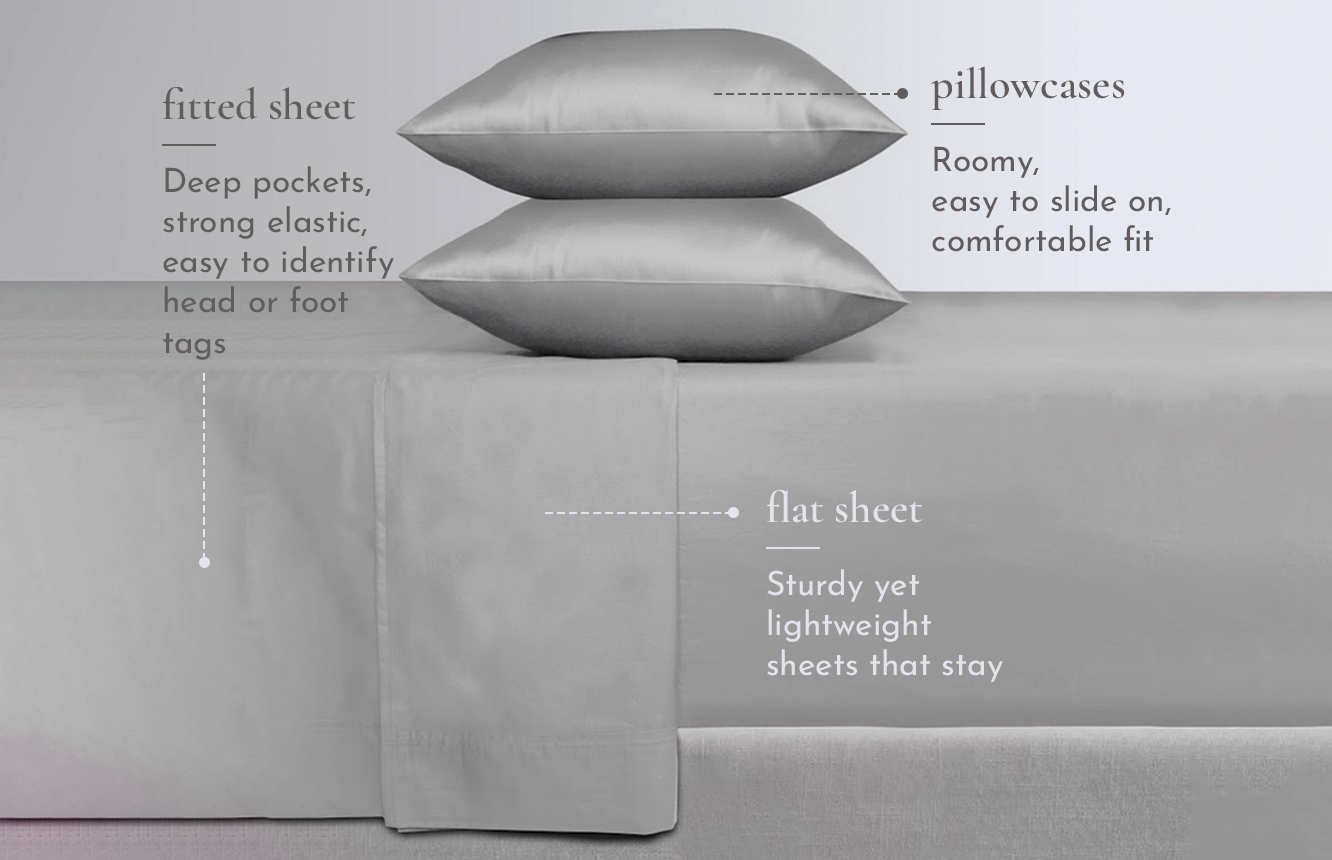 The sheet sets are made from long- staple
cotton yarns, making them soft and
breathable.
They keep their color and get softer the more
you use and wash them.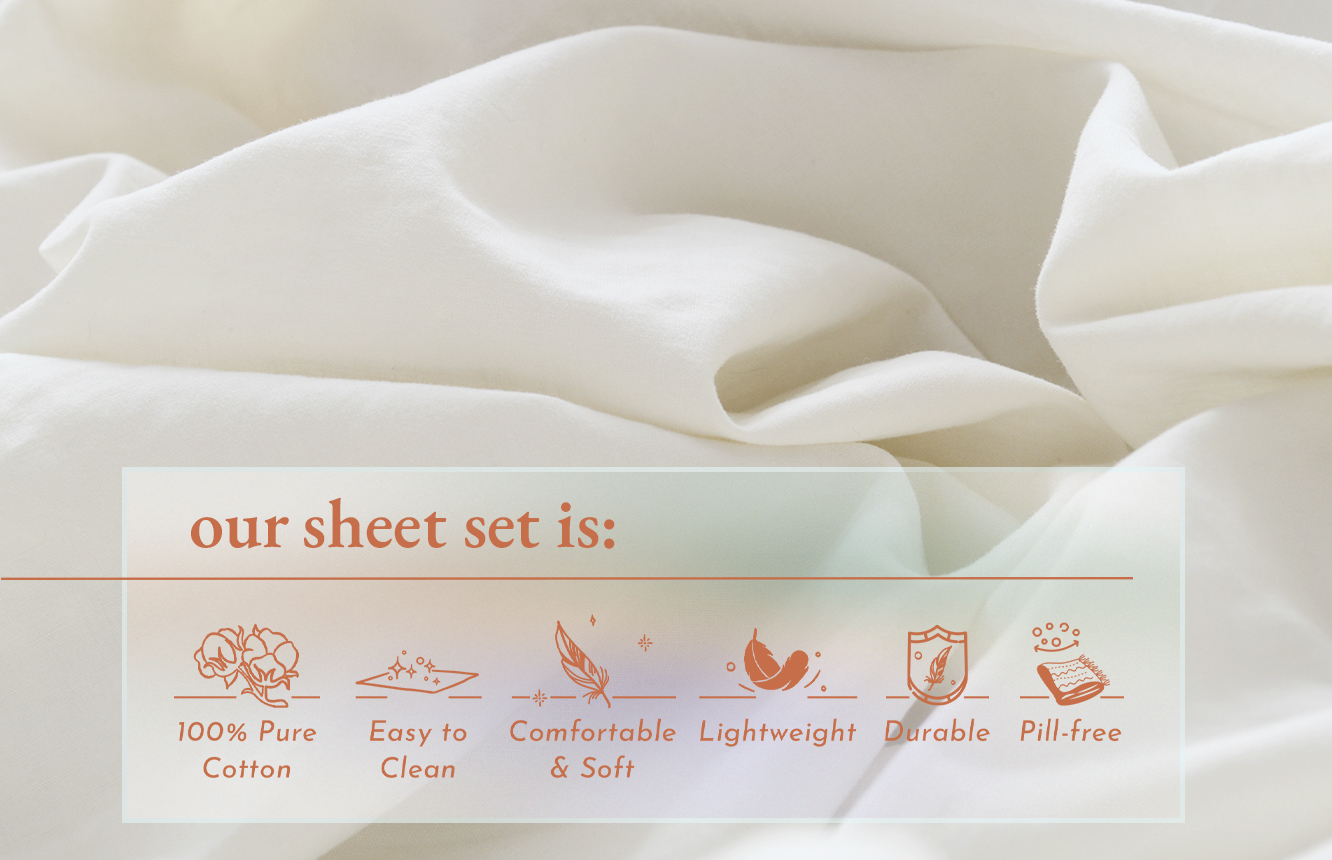 With this sheet set, you get fitted sheets that
easily fit tall and low profile mattresses while staying in place
without popping off. The fitted sheets have
full circumference elastic, eliminating the
need for straps or garters.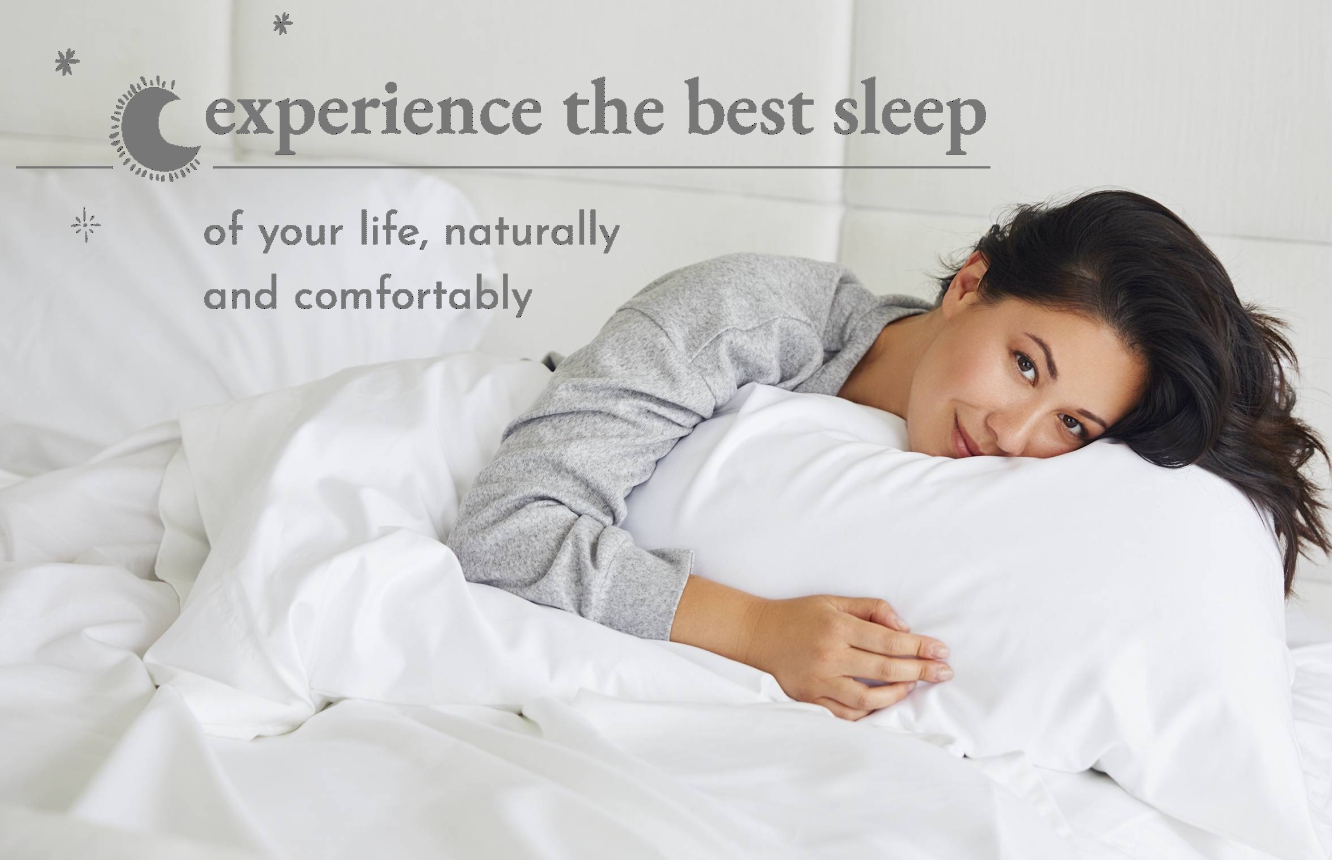 Our products are OEKO-TEX Standard 100 certified and tested to be free from 300+ unhealthy synthetics. Crafted using green processes.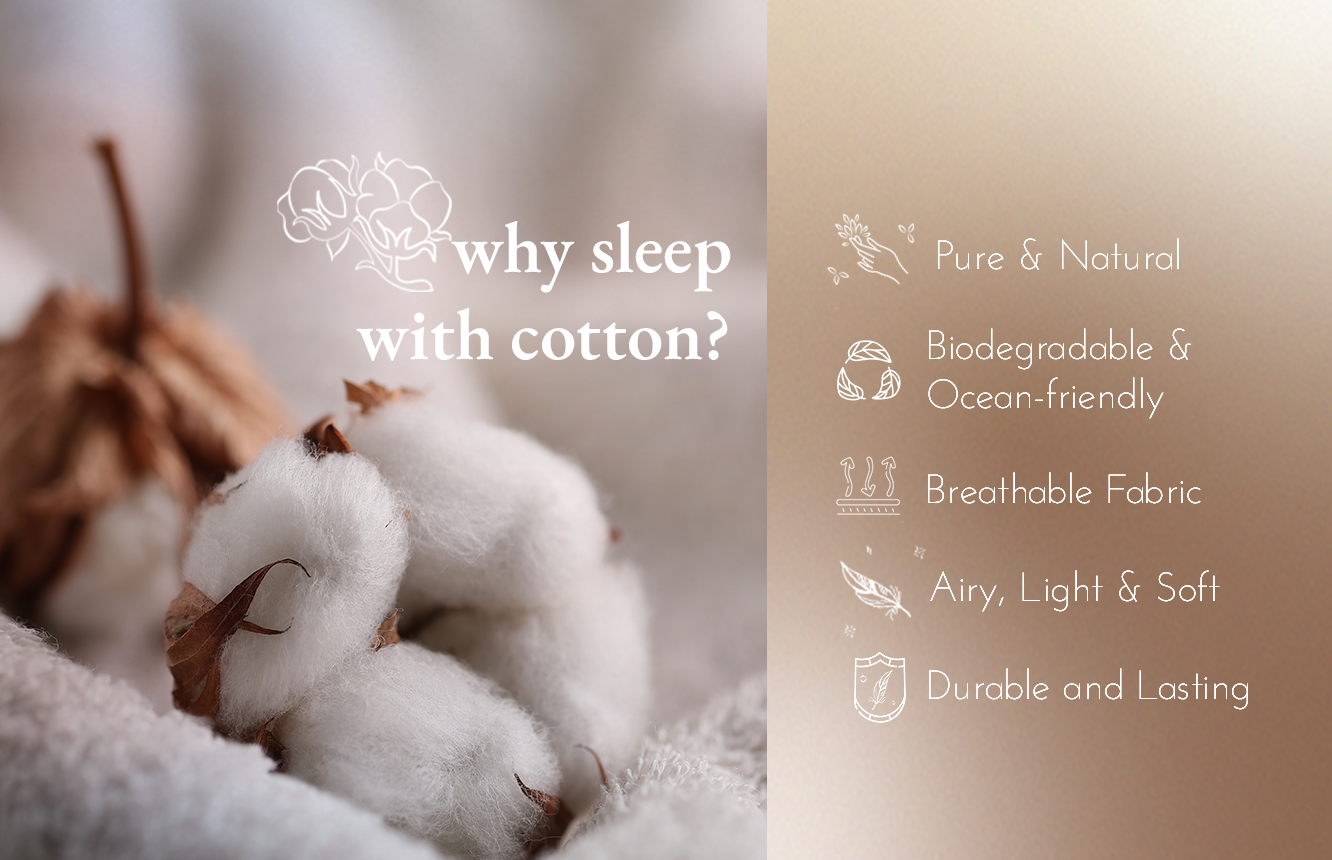 Naturally Compliant packaging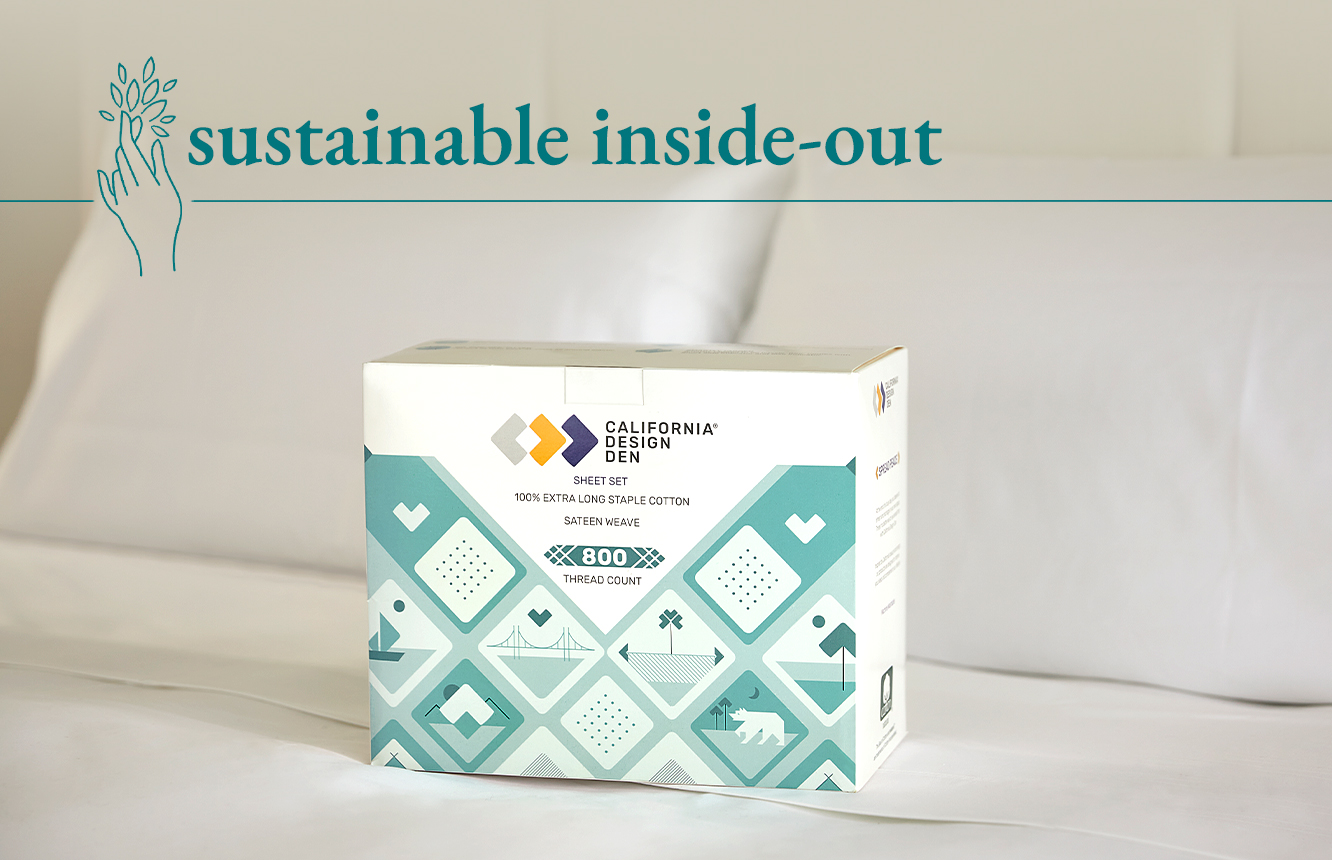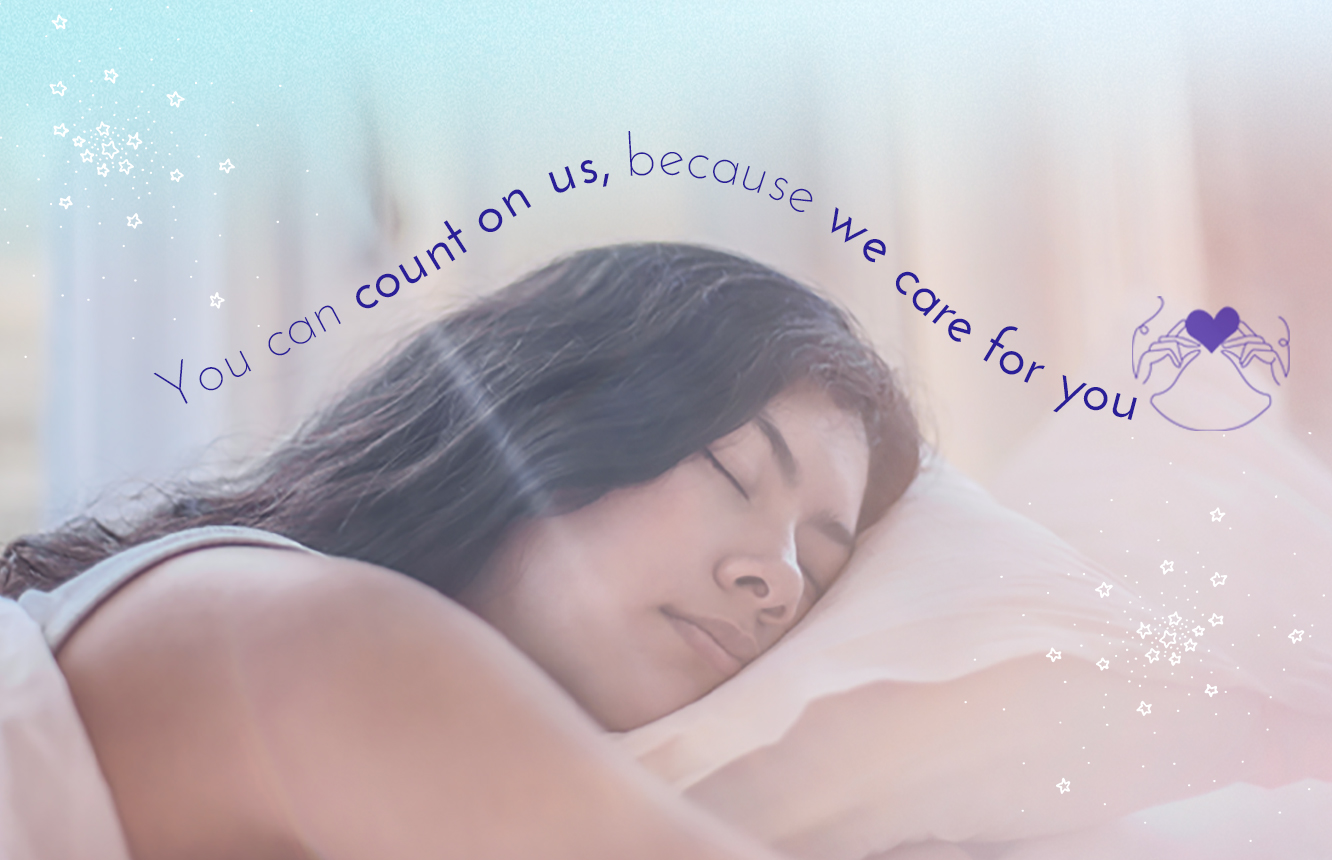 Care Instruction

Sizing Chart

Why Choose us?
As an Amazon bestseller, we pride ourselves on bringing you the comfort you need every day—keeping our sheets soft, durable, and always natural. From 400 thread count to 1000 thread count, our bedding is designed to relax your body, improve your well-being, and help you thrive.
Exchange & Returns
Delightful customers are our #1 Priority. If you are unsatisfied with your purchase, we offer free 30 days return. Your refund will be issued to your original form of payment once the returned item has been received. To initiate a return, please email us at help@californiadesignden.com with your order id & the reason for return.This policy is not extended for our towels, comforters, blankets & quilts. If you have any issues with any of our products after 30 days, you can write to us at help@californiadesignden.com and we will try our best to resolve it for you :)
Shipping
California Design Den offers complimentary expedited shipping on all orders to USA addresses. Most purchases ship within 2 business days. Priority shipping is also available for an additional cost.
Really soft !
The sheets are super great they're super soft and they feel comfortable while you're laying in them the only downside is it says to ""long wash"" them before you use them and I wasn't quite sure what that was I put them on an extended cycle in the washer. Other than that these sheets are amazing they're super soft and they feel good while you're laying in them also kind of keep your cool at night which is really nice also
Super soft
These sheets are so soft and comfortable!
I couldn't be happier with these!
I have tried SO MANY brands of bamboo sheets. It's always once I wash the sheets that they end up losing their silky soft feel to them. Not these ones though! After one wash, they still had that buttery feel to them. I am just so impressed by these sheets. I have already ordered another set.
Softest sheets ever
This product is a true ivory that brings warmth to my room and I absolutely adore the color. After the initial deep wash no thread or seams have been frayed which speaks volumes on the quality thus far. The softness of the sheets were on a level I didn't expect. I've bought many sheets over the years and these are easily comparable to the softness of Egyptian cotton. I am a hot sleeper and the sheets provided nice breathability which helped me feel cool. I absolutely love the sheets and stand behind a company that can provide quality products at a great price. If you are on the fence do yourself a favor and get these now!
Soft soft soft!
I like how it feels cool to touch, and definitely how soft it is! After wash it does not seems to be wrinkled, and it fits my bed perfectly!