Softest European Authentic Down Comforter
Softest European Authentic Down Comforter
Threadcount:
What's the difference?
Know The Different Thread Counts

Softest, fluffiest, leak-proof, skin-friendly, and breathable down comforters that you might even pass down to your future generations.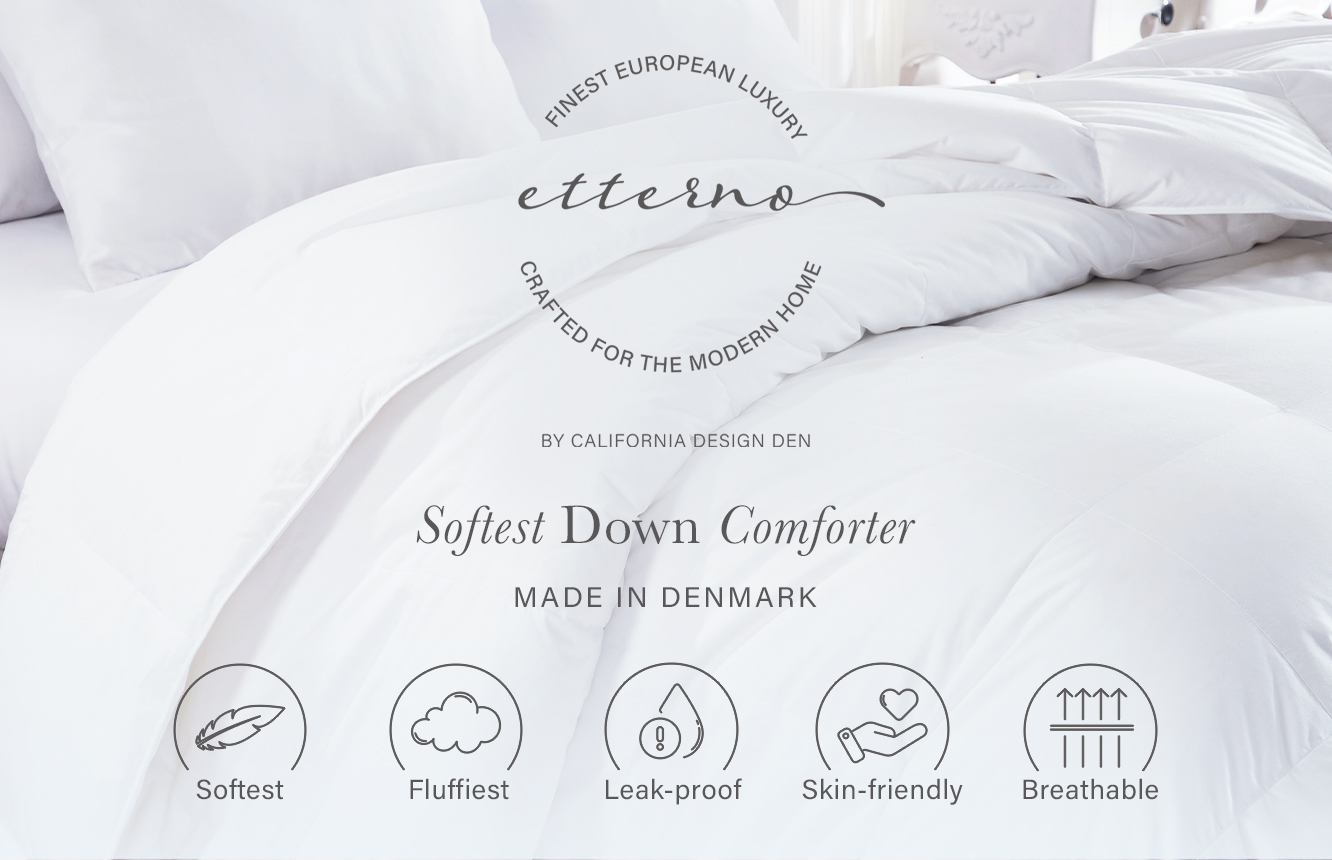 Etterno down comforters are meticulously processed and carefully handcrafted by skilled Danish artisans with impeccable attention to detail.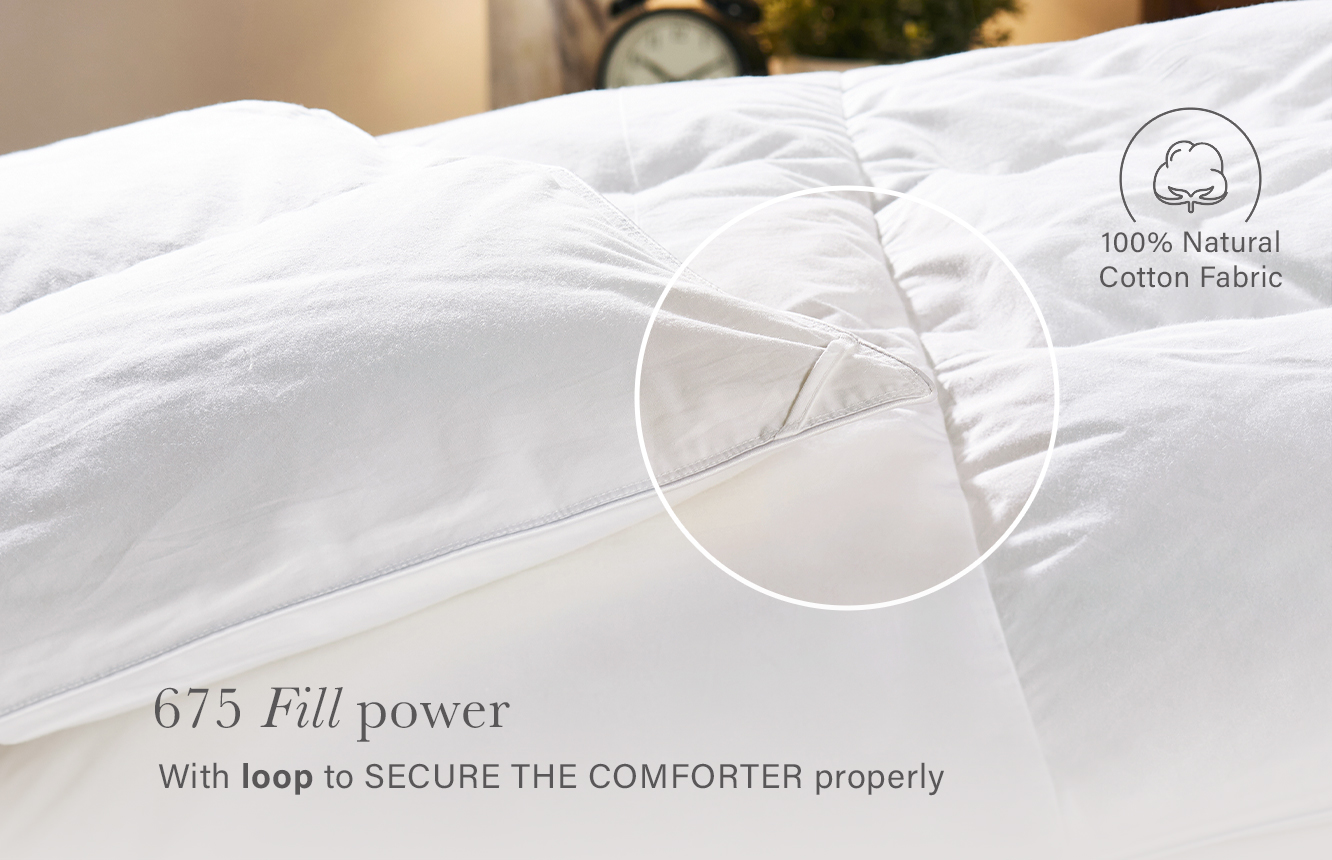 Only in our sophisticated Denmark production house, raw materials tested with microscopic precision, which determines the down and feathers. The NOMITE label certifies high-density, firmly woven fabric.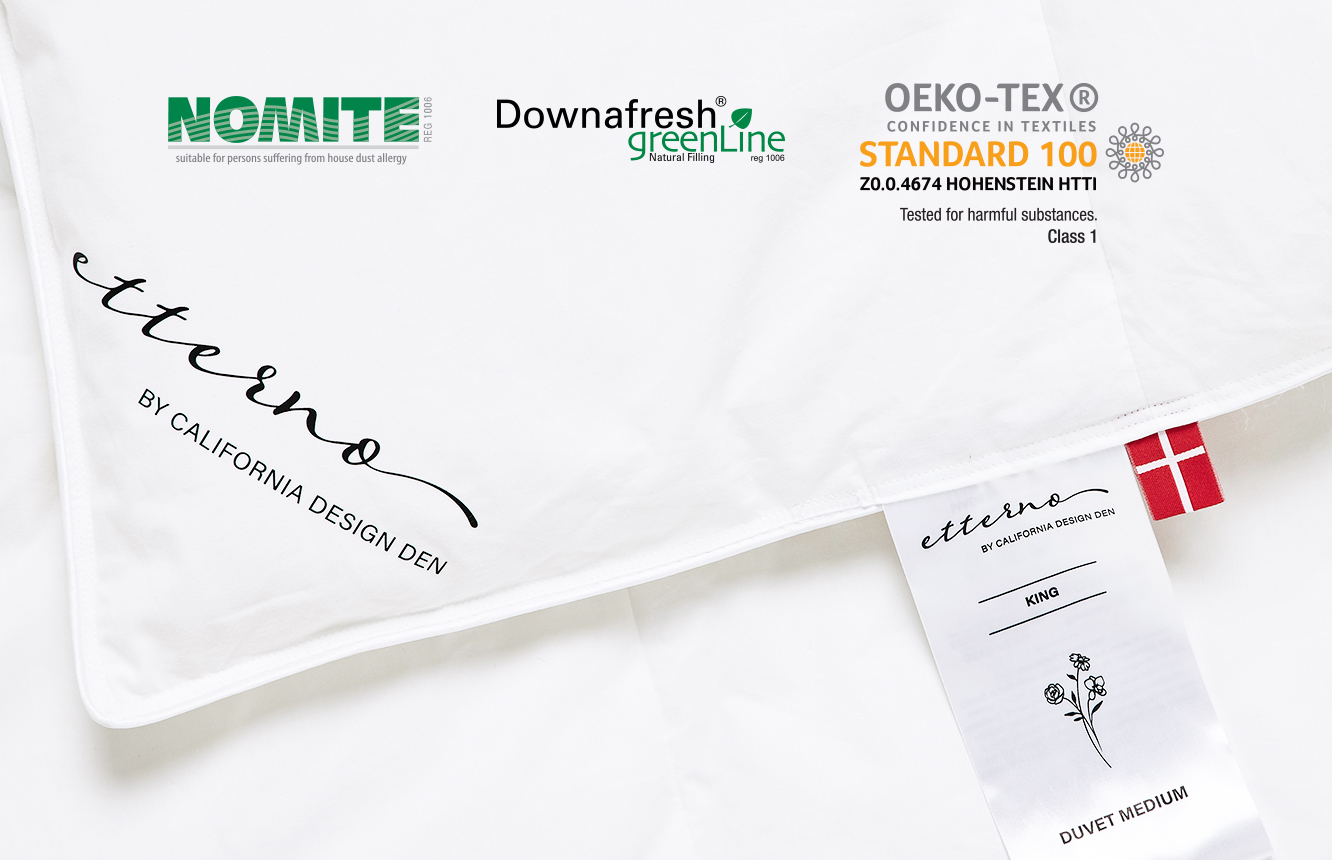 The multi-compartmental baffle box construction promises ultra-comfort and cloud-like loftiness. All the time. That's because the thickness is evenly spread throughout the comforter. It traps more air, preventing heat loss. So you never have to worry about inner filling moving around, getting lumpy, or waking up to a cold spot.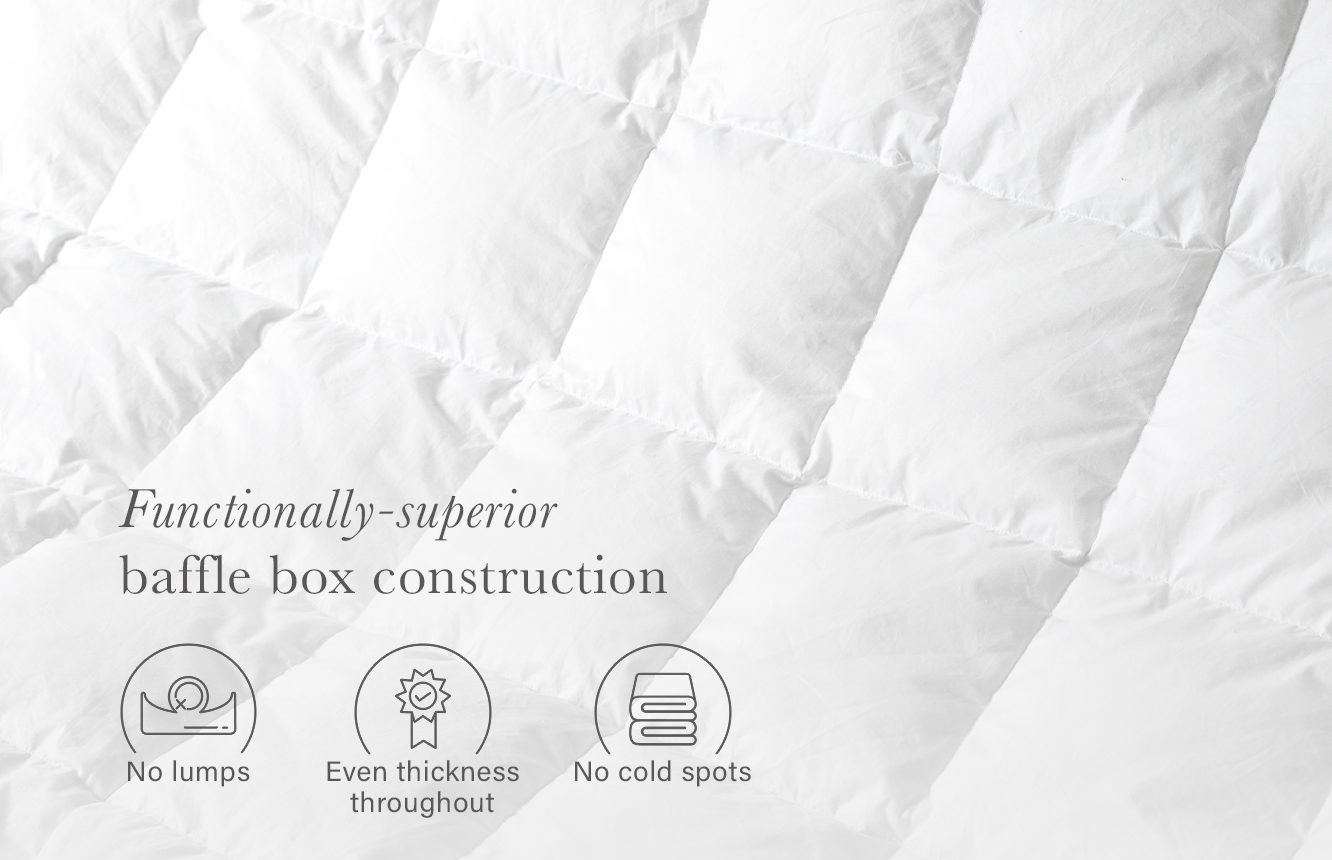 Compared to the shoddy, bogus down comforters that conceal their origins, Etterno might seem expensive. But if you consider the rare, authentic, & verifiable European down, time-tested Danish making, everlasting comfort & coziness, and a lifetime of serene sleep you get every winter night, you'll know we offer the best value for money.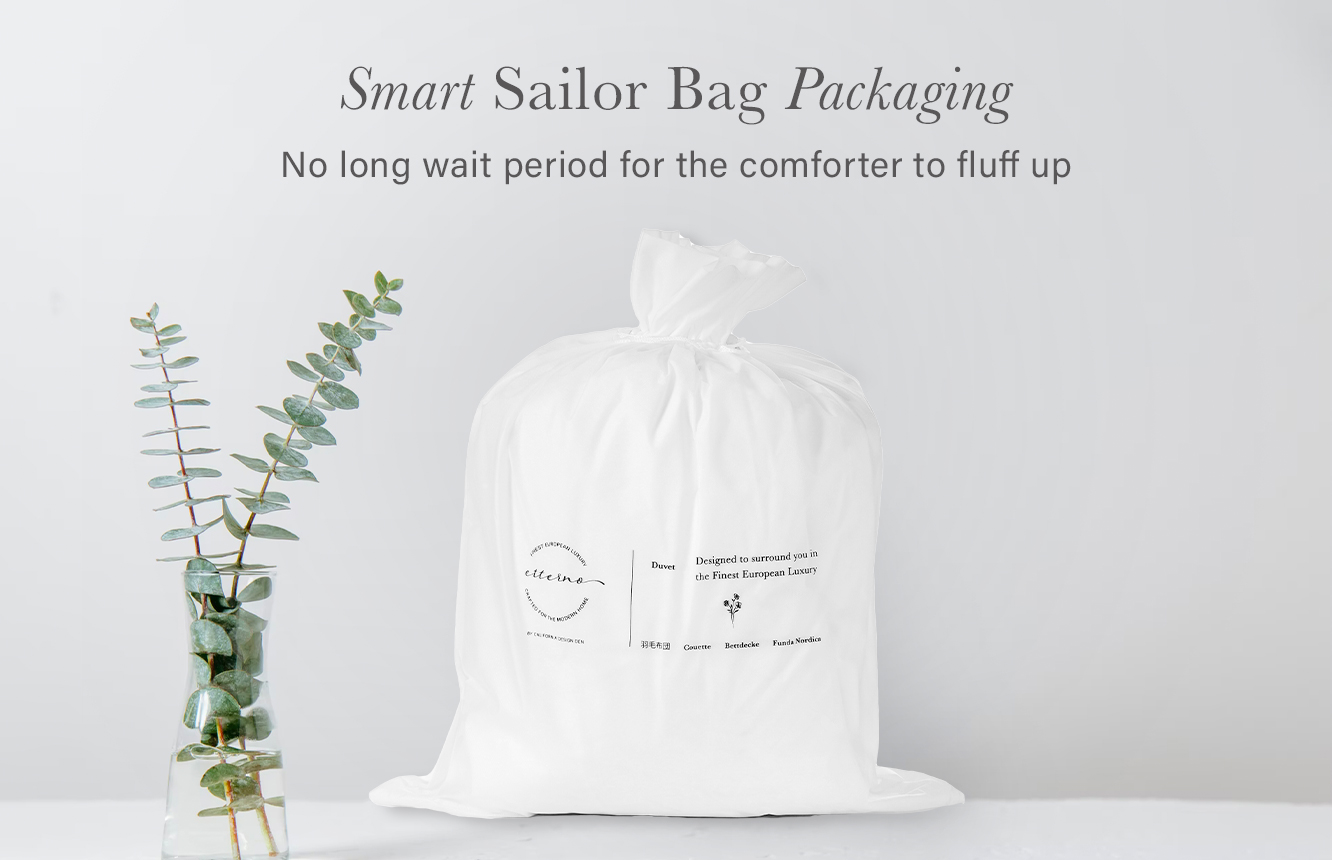 Care Instruction
Sizing Chart


Why Choose us?
As an Amazon bestseller, we pride ourselves on bringing you the comfort you need every day—keeping our sheets soft, durable, and always natural. From 400 thread count to 1000 thread count, our bedding is designed to relax your body, improve your well-being, and help you thrive.
Exchange & Returns
Delightful customers are our #1 Priority. If you are unsatisfied with your purchase, we offer free 30 days return. Your refund will be issued to your original form of payment once the returned item has been received. To initiate a return, please email us at help@californiadesignden.com with your order id & the reason for return.This policy is not extended for our towels, comforters, blankets & quilts. If you have any issues with any of our products after 30 days, you can write to us at help@californiadesignden.com and we will try our best to resolve it for you :)
Shipping
California Design Den offers complimentary expedited shipping on all orders to USA addresses. Most purchases ship within 2 business days. Priority shipping is also available for an additional cost.